LSU basketball star killed in restaurant shooting near another school: 'We are all devastated'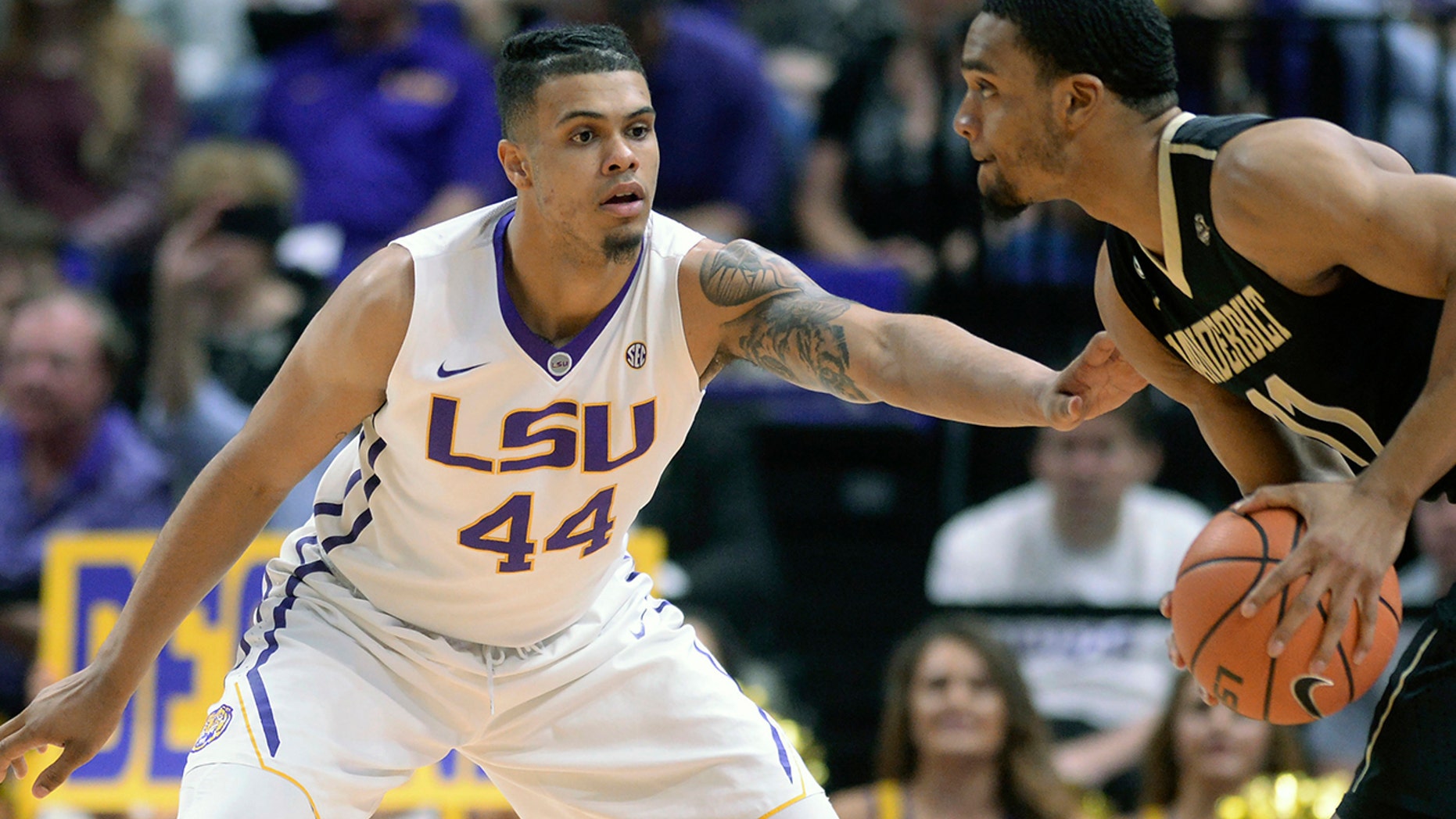 A Louisiana State University basketball star was shot and killed early Friday at a restaurant near the campus of another school in Baton Rouge, police said.
Wayde Sims, 20, was shot around 12:25 a.m. at a restaurant across from Southern's A.W. Mumford Stadium. He was taken to a hospital and died from his wounds, Sgt. Don Coppola Jr. said in a news release.
Police have begun circulating a video of a fight among several men in a street which they believe led to the shooting of Sims.
Police did not identify Sims in the video, which also shows cars stopping to avoid the melee, but Coppola said police are primarily interested in identifying a man seen wearing red pants with a white stripe.
"Investigators are looking to identify that individual, along with any others in the video, to see if they have further information on who is responsible for taking the life of Sims," Coppola said.
LSU officials said they were notified of Sims' death early Friday.
"We are all devastated," LSU basketball coach, Will Wade, said in a statement. "We need your prayers for Wayde, for his family, for all of us. We are heartbroken."
Sims, a 6-foot-6 forward entering his junior season at LSU, averaged 5.6 points and 2.9 rebounds per game last year with 10 starts in 32 games. He was the Louisiana 2014-15 Gatorade Player of the Year after leading University Lab High in Baton Rouge to three consecutive state titles from 2014 to 2016, ESPN reported.
His father, Wayne Sims, also played basketball at LSU from 1987 to 1991.
"Wayde Sims' loss is simply unbelievable to us right now," said Joe Alleva, vice chancellor and athletic director at LSU, in a statement. "There are no words that can express our sorrow for his parents and family."
Alleva added: "He was such a lovable young man who was full of joy. We are circling around his teammates and friends who need all the love and support we can give them."
In a news conference Friday, Wade said he spent the majority of the morning with Sims' parents and his teammates. He said the school had counselors on hand for the team.
"It was a tough day. We want to remember Wayde and what a great person he was. He was just an unbelievable person and was just continuing to grow," Wade added. "Everybody liked him. Anyone he came in contact automatically just loved him. Loved his personality. He was just a blast to be around."
Others paid tribute to Sims on social media.
The Associated Press contributed to this report.