Lions LB DeAndre Levy scolds Jim Irsay over 'aspirin' analogy to football risks, CTE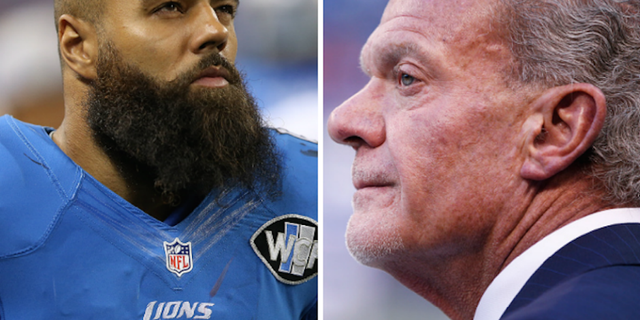 On Monday, Indianapolis Colts owner Jim Irsay made some head-scratching comments about football, brain injuries and the game's inherent risks.
Among other analogies, Irsay offered this one about an over-the-counter pain reliever:
"I believe this: that the game has always been risk, you know, and the way certain people are...Look at it. You take an aspirin, I take an aspirin. It might give you extreme side effects of illness and your body...may reject it, where I would be fine. So there is so much we don't know."
Overall, Irsay diminished the risks of football and further, dismissed this possibility of a connection between CTE and player suicides. Detroit Lions linebacker DeAndre Levy couldn't countenance Irsay's remarks, and responded with this:

"Frequent trips to the pharmacy makes you a medical expert on CTE?" Levy wrote alongside a Deadspin article on Irsay.
There's a lot packed into Levy's comment, which could also be a reference to Irsay's addiction to painkillers, which he has discussed publicly.