Lionel Messi is the best ever, but he still needs Copa America to shut up the haters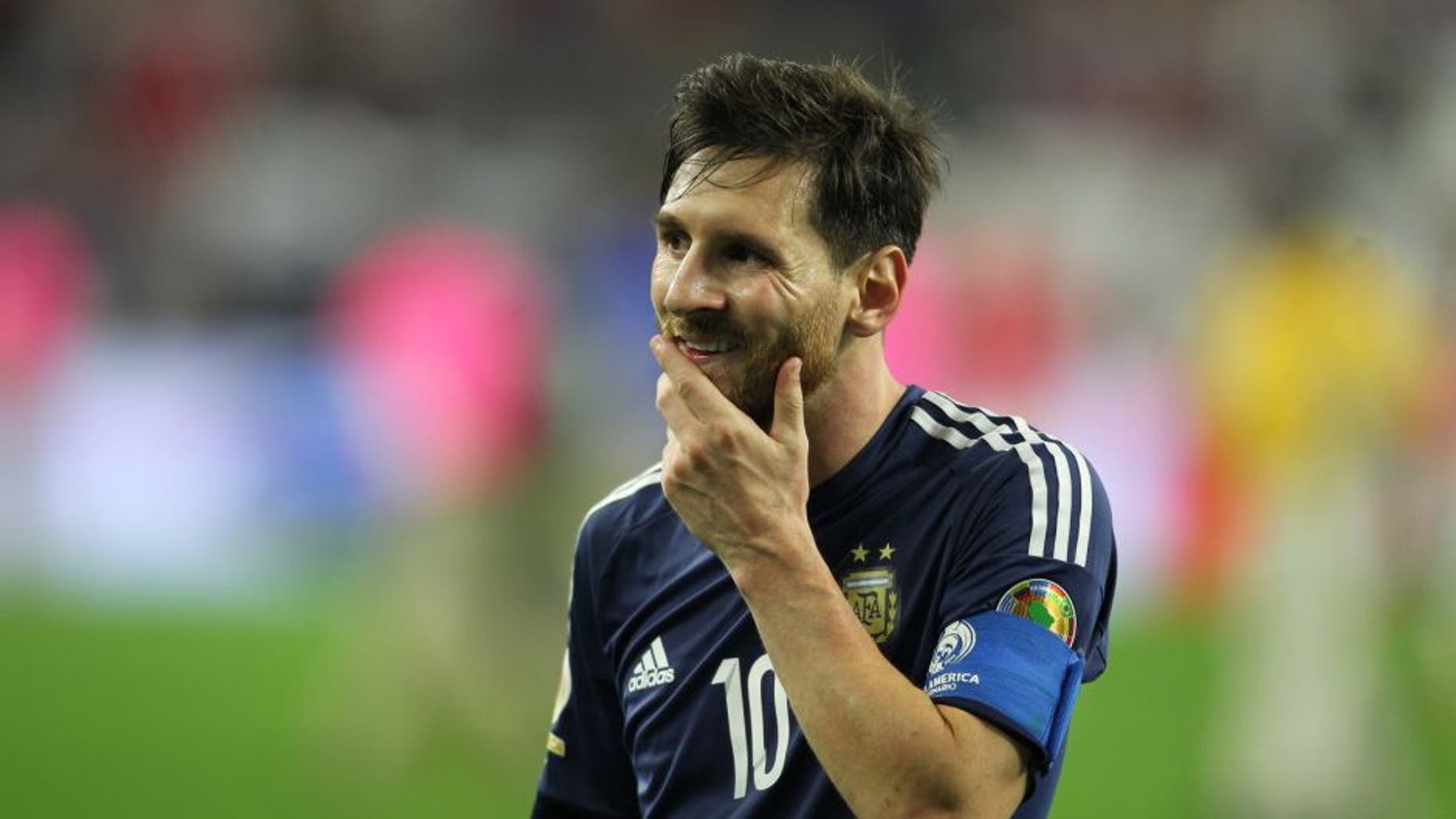 Lionel Messi is the greatest player to ever play the game of soccer. There's little argument against him, considering how good he has been for Barcelona over the last decade-plus. And considering how good he has been for Argentina.
The diminutive superstar has been knocked for never winning a trophy for his country, but it's hard to blame him for the team's failings. He became the youngest Argentina to play in the World Cup in 2006 and went to the final in 2014, with a World Cup in which he was managed by Diego Maradona sandwiched in between. He's also been to a pair of Copa America finals.
So no, Messi doesn't have a trophy for Argentina. Neither does anyone else who got his first cap in the last 23 years.
All Messi has done is score four goals and add three assists in World Cups, with three goals and eight assists in Copa Americas.That was before this Copa America Centenario, where he has scored five goals despite spending more than half of the group stage on the bench nursing a back injury.
That's what makes Sunday's Copa America Centenario final (8 p.m. ET, FS1) such a big deal for Messi's image.
If Argentina can beat Chile -- something they did in their tournament opener -- Messi will finally have his trophy. No longer will people be able to say he hasn't won a trophy for his country, the last knock on a man who is otherwise unmatched. That Gonzalo Higuain has made a habit of missing open chances in finals will no longer be used against him, nor will having to play short-handed because of injuries to Angel Di Maria.
It would be impossible to deny Messi's impact on this team either, just like it has been since the 2014 World Cup, and it goes well beyond the goals he scored. Argentina's team is built entirely around a focus on defending and taking away opponents' chances. They drop men behind the ball and start at least six, if not seven defensive-minded players. The result is only two goals conceded in nine knockout stage matches and now a third final.
Playing that defensively should mean an ineffective attack that good teams can exploit, but they don't because of Messi. His creativity, finishing and the threat he poses to opposing defenses makes it so a three or four-man attack can be effective, allowing Argentina to otherwise be defensive-minded and stifle even the best attacks in the world.
Everything that this Argentina team is, it's because of Messi. That includes the World Cup final, the Copa America final and now another Copa America final, all in a three-year span.
Messi can wrap that all up with that elusive trophy. There are people who will still say he hasn't won a World Cup, and for that Pele and Diego Maradona are better. But that would be foolish because the reality is that he's already better than them and anyone else. To hold the lack of a title for his country against Messi is simply looking for a reason to hold something against him or a lack of recognition for everything he's done.
Messi is the best player ever. You can take a look at his trophy case, and 19 titles for proof. But apparently he still needs that one international trophy to shut up the handful of remaining haters for an even 20. And he'll get that chance on Sunday.
MORE FROM FOX SOCCER