LeSean 'Shady' McCoy's ex-girlfriend alleges star running back was behind brutal home invasion, assault
A woman was assaulted during a brutal home invasion at a Georgia house owned by Buffalo Bills star LeSean McCoy -- hours before a graphic social media post accused the running back of bloodying his former girlfriend, police said Tuesday.
Investigators determined the home was specifically targeted by the suspect or suspects and one victim was assaulted by a lone person, who demanded specific items from the woman, Milton police told Deadspin in a statement. Police said one female victim was taken to North Fulton Hospital and released.
The intruder demanded the woman, identified as Delicia Cordon, hand over specific jewelry McCoy gave her and which he was looking to get back in the midst of the former couple's eviction battle, Cordon's lawyers told the New York Daily News. McCoy requested the jewelry be returned in the past and "would often suggest to Ms. Cordon that she could be robbed because the jewelry was expensive," her lawyers said.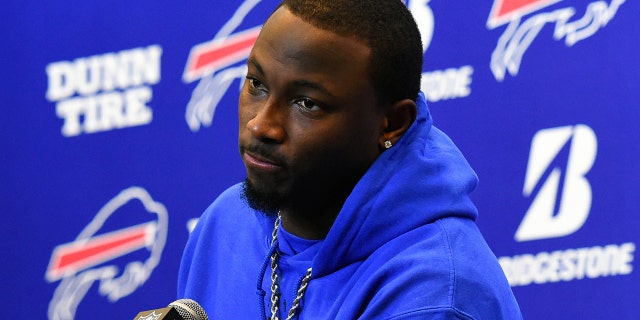 "[The intruder] hit Ms. Cordon in the face with a firearm multiple times while demanding specific items of jewelry and cash from her. Ms. Cordon sustained multiple injuries to her head, face and arms during this horrendous attack," her lawyers said.
McCoy was accused on social media of bloodying Cordon as well as physically abusing his son and dogs and using drugs. The allegations surfaced in a since-deleted Instagram post by Cordon's friend, Mia Boykin.
"@shadymccoy is THE DEVIL!!!! YOU ARE AN ANIMAL!!!!!! We didn't say anything about how you beat your dog 'Henny' into kidney failure," Boykin wrote. "Let's not talk about all the times my best friend had to stop you from VICIOUSLY beating your son for small things like peeing in the bed. We kept quiet about your drug usage ... all the ILLEGAL steroids and needles you were using, but we will not keep quiet about this!!!!!!"
She continued: "I can't believe you did this to my best friend!!!!! YOUR KARMA IS GOING TO BE SO REAL!!!!!! The world needs to know what type of animal you really are!!!!!!! This was just her yesterday on the left and now this morning this is her on the right!!!!"
McCoy denied the allegations in a social media post of his own.
"For the record, the totally baseless and offensive claims made against me today on social media are completely false," McCoy said in a statement. "Further more, I have not had any direct contact with any of the people involved in months."
The 30-year-old McCoy hired prominent Atlanta defense attorney Don Samuel amid the allegations, WSB-TV reported Wednesday.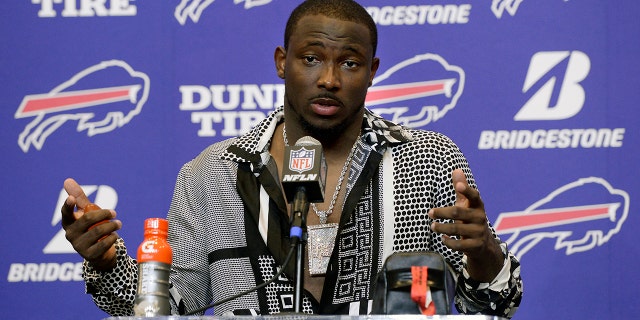 McCoy initiated eviction proceedings against Cordon in July 2017, saying the pair were no longer in a relationship, the Associated Press reported, citing court records. There were reportedly two attempts to serve Cordon with an eviction notice but no other action. The paper work was filed again last month with McCoy listed as the plaintiff and the woman and "all others" listed as the defendant.
Cordon challenged the eviction notice June 22, claiming she had been in a relationship with the former University of Pittsburgh star for two years and that she and her children have lived with McCoy at his house since October 2016, her lawyers said.
The motion Cordon's lawyers filed detailed the intimate relationship between the pair, including that they had discussed marriage as recently as Memorial Day. The woman claimed that McCoy left the house and returned June 1 with friends and family to remove furniture without her knowledge, an act which was later stopped by police.
Eviction papers were then served to the woman's 16-year-old son on June 11. However, Cordon's lawyers argued that serving papers to a minor was improper and invalid. Lawyers also claimed the eviction paperwork was "completely falsified" and should be dismissed because the person who signed off on the paperwork on McCoy's behalf wasn't an attorney.
The Bills said in a statement Tuesday they were in contact with McCoy and the NFL about the allegations. NFL spokesman Brian McCarthy said the league was reviewing the case.
The Associated Press contributed to this report.