Legal finger points at hospital, not ESPN, after reporter tweets NFL star's medical info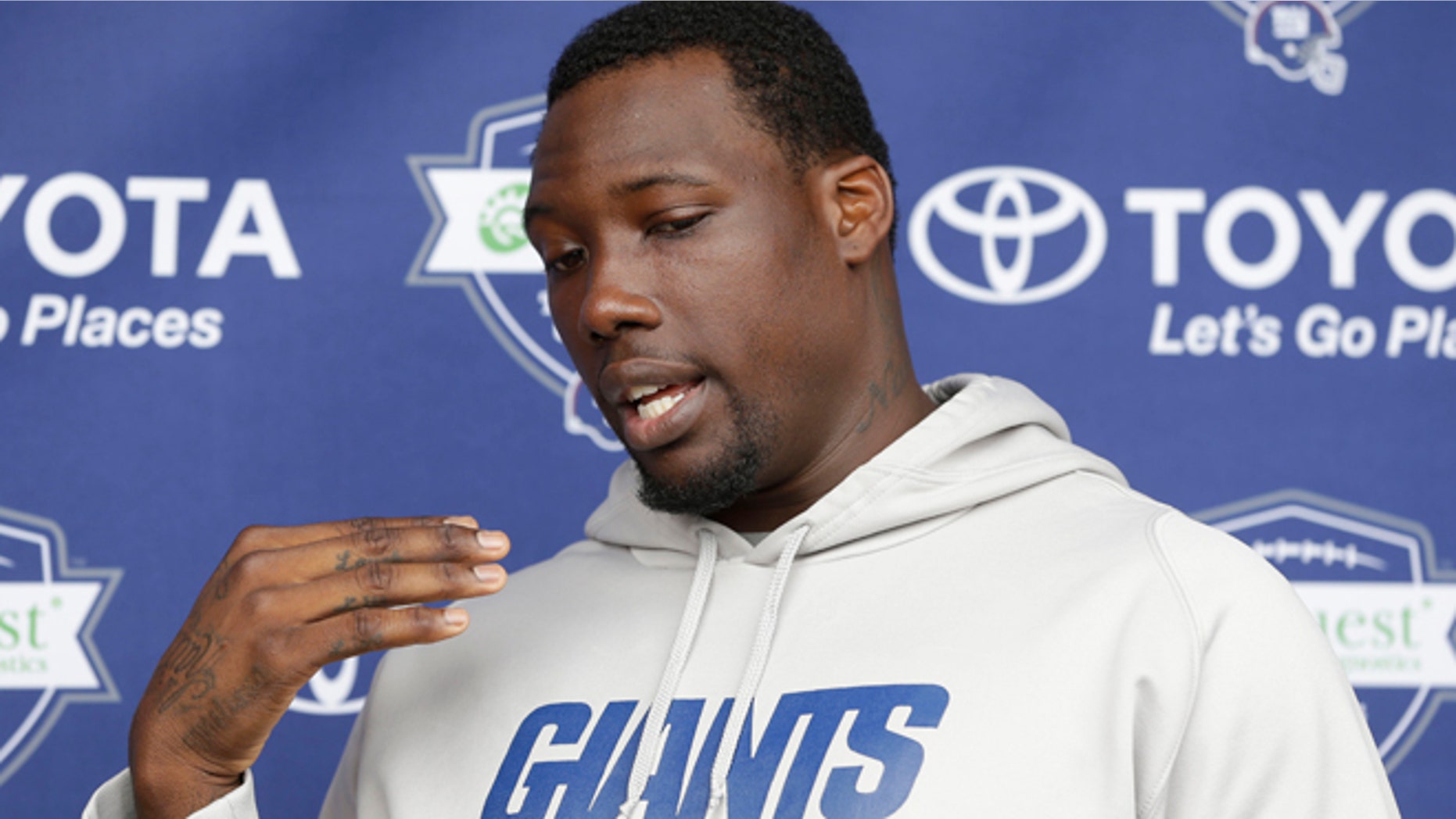 Disfigured defensive end Jason Pierre-Paul may have a lawsuit on his hands after an ESPN reporter tweeted his medical chart following a Fourth of July fireworks mishap. But experts say it's the Florida hospital that treated the NFL star, not the sports network, that should lawyer up.
The New York Giants lineman's condition was a much-speculated on secret until Wednesday, when reporter Adam Schefter tweeted records from Miami's Jackson Memorial Hospital showing the Pro Bowler's right index finger was amputated following the Independence Day fireworks fumble in South Florida. Who leaked the photo to Schefter is still a mystery, but the hospital is responsible for keeping confidential information from the media's prying eyes, legal experts said.
"HIPAA does not apply to news organizations"
"Generally, if the reporter lawfully obtained it, it would be the person who released the data to the reporter, and not the reporter, who would have the responsibility," said Gregg Thomas, a partner at Thomas & LoCicero, a Tampa firm specializing in media law.
ESPN issued a statement that "HIPAA does not apply to news organizations," but otherwise said "we're not getting into specifics of our reporting."
The Health Insurance Portability and Accountability Act protects individuals' privacy at medical institutions, however, Michael Bossenbroek, an attorney for Michigan-based Wachler & Associates, a firm that specializes in healthcare law, said Pierre-Paul would not have any legal recourse under that law.
"Typically, a patient whose privacy is violated doesn't have the ability to file a lawsuit in court under HIPAA," Bossenbroek told Fox News. "That doesn't mean a creative lawyer couldn't find a way to put it in a different form."
For instance, as Thomas noted, former WWE wrestler Hulk Hogan is suing the website Gawker for $100 million for releasing his sex tape. Gawker says the footage is newsworthy and came to the organization through an anonymous source. Hogan says the video is an invasion of privacy. A judge has yet to rule.
Whether or not he sues ESPN, however, it seems Pierre-Paul is going to make someone pay. Bleacher Report cited a source Thursday saying the 26-year-old is expected to sue the hospital for the data breach.
But whether Pierre-Paul earns some extra cash in court or not, he can at least take solace knowing he's not the only defensive player to suffer a fireworks mishap this year. Tampa Bay Buccaneers cornerback C.J. Wilson lost two fingers in an accident during the Independence Day holiday, Wilson's father told a North Carolina TV station.