Left tackle David Bakhtiari sidelined in Packers camp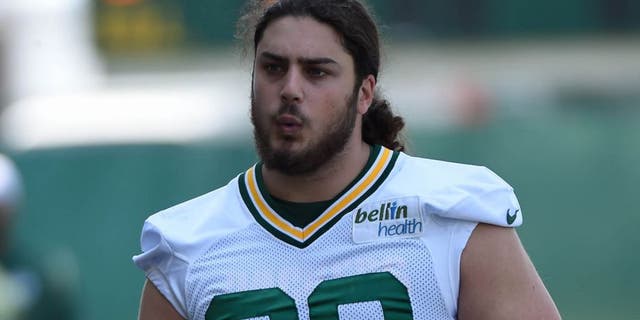 GREEN BAY, Wis. -- A sore knee has sidelined left tackle David Bakhtiari in Packers training camp, and it's unclear if the starting offensive lineman will play in Sunday's preseason game at Pittsburgh.
Coach Mike McCarthy said before practice on Monday that the third-year tackle was going through a treatment program.
McCarthy said Bakhtiari had a knee that was "bothering him" but did not offer details about how he got hurt. McCarthy said he was not concerned about Bakhtiari.
He allowed a pair of sacks in Thursday night's preseason opener at New England. It's uncertain whether knee issues were a factor in his performance.
Former starter Don Barclay took over for Bakhtiari at practice on Saturday. Barclay is back after missing last season with a right knee injury.