LeBron James surpasses Kareem Abdul-Jabbar for second on NBA playoff scoring list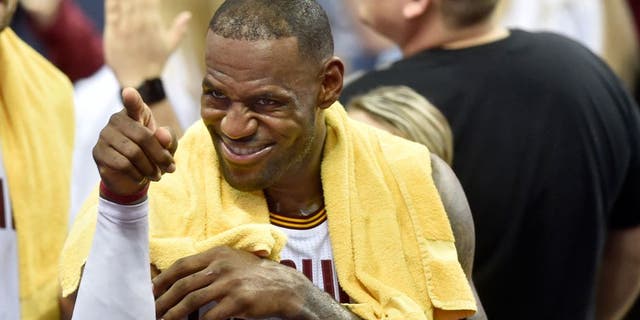 By the time the 2017 NBA playoffs are over, LeBron James will be the leading scorer in postseason history.
James took another step closer to the top of the mountain in Game 2 against the Toronto Raptors on Wednesday night. On his fourth made 3-pointer and 27th point of the night,he surpassed Kareem Abdul-Jabbar (5,762 points) for second on the all-time playoff scoring list.
The only person left for James to pass is Michael Jordan, of course, who tallied 5,987 career postseason points on his way to a perfect six-for-six Finals record. LeBron trails Jordan by just 224 points, and even if the Warriors were to sweep the Cavs in the NBA Finals, The King would have 10 more playoff games to score 225 points.
He needs to average just 22.5 points per game for the remainder of the postseason, then, to surpass His Airness; LeBron averages 33.2 points per game for his career in the playoffs.
LeBron also became the fourth player in NBA playoff history with 300 made 3-pointers, joining Manu Ginobili (312), Reggie Miller (320) and Ray Allen (385).
Since we know you're asking: Stephen Curry has 262 postseason 3s heading into the Warriors' Game 2 matchup with the Utah Jazz on Thursday night.
Geoff Burke-USA TODAY Sports | Geoff Burke