LeBron: I wanted to meet Ronda Rousey but got a little intimidated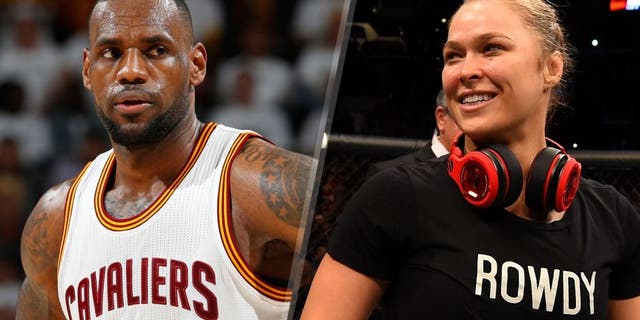 UFC women's bantamweight champion Ronda Rousey is not only the most dominant athlete in all of sports, but apparently she's also one of the most intimidating.
Two-time NBA champ and four-time league MVP LeBron James might be the most feared player on the basketball court, but apparently even he's a little afraid to approach Rousey outside the Octagon.
James was asked on Tuesday by a fan during a Twitter Q&A how long he would last in the ring with Rousey if they got into a fight.
His response was probably 100 percent accurate and then James revealed he wanted to introduce himself to Rousey at the ESPYs but just couldn't muster the courage.
Rousey was already a little rowdy that night after winning the "Best Fighter" award and taking aim at pound-for-pound boxing king Floyd Mayweather in her post-acceptance speech.
Maybe James was right to let Rousey have her space that night.