Lawrie's tireless work ethic keeping him healthy for A's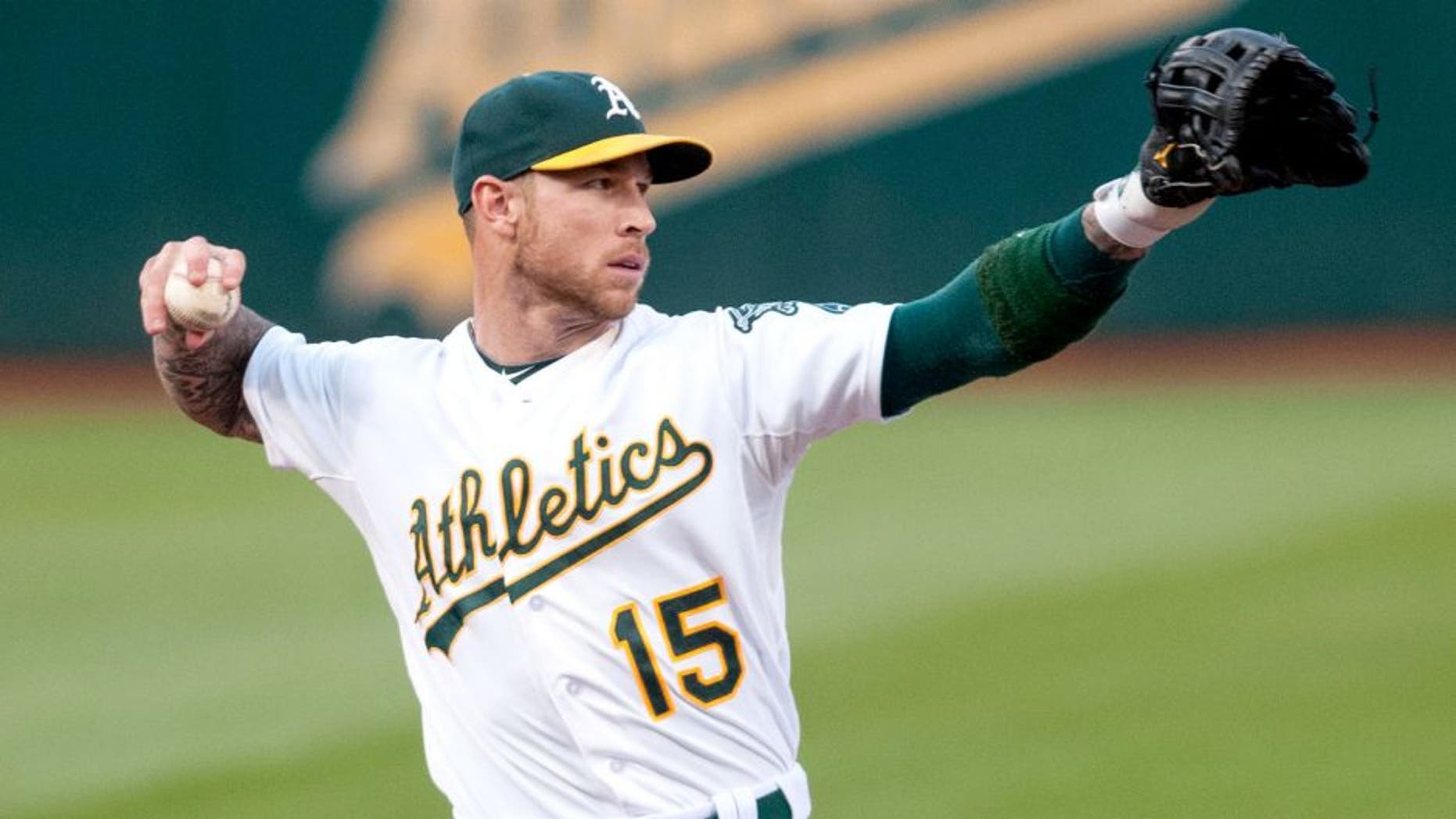 Before joining the Oakland Athletics in the offseason trade that sent Josh Donaldson to the Toronto Blue Jays, Brett Lawrie was known as one of those players that just couldn't stay on the field.
So far in 2015, however, things have changed for the 25-year-old.
Heading into play Tuesday, Lawrie has played in 106 games this season - a figure close to his career high (125, set in 2012 with the Jays).
As Lawrie explained to Susan Slusser of the San Francisco Chronicle over the weekend, though, his ability to stay on the field has more to it than just moving from the tough artificial field in Toronto to the grass and dirt of O.co Coliseum.
Said Lawrie to Slusser: "It's been work; it hasn't just been showing up and playing. I put in the work to keep myself on the field and I'm continuing to do so. Just taking care of myself, my routine, getting rest when I need it, using off days to my advantage. Getting off the turf helps, but so has just trying to do things differently than I have in the past and trying to stay on top of them."
The A's have been flexible with Lawrie, scheduling off-days so he can remain as fresh as possible. He's also working with the club's strength coach, Mike Hendriquez, who commended Lawrie's energy when speaking with Slusser: "He's been on it every day. He's not worried about strength anymore, he's worried about keeping his stability, his flexibility. It's mostly Brett. It's no special recipe that I built. It's Brett taking it upon himself to take care of his body and mature a little bit. He's growing up. He goes 100 miles per hour. I think he just figured out how he can go 100 miles an hour and play every day."
So far in 2015, Lawrie is hitting .268/.306/.405 with 10 home runs and 45 RBIs, while playing mostly solid defense.
Catcher Stephen Vogt put things in perspective when he told Slusser that, after all, "He's still young. We have to keep that in mind: He's just 25. He has matured quite a bit; he's great for this team. I think he could be a leader. As soon as we traded for him, I thought he would thrive here because this is a place you can be yourself. As long as you show up and play hard, that's all that's expected from you. He's great for this team."
Yes, Donaldson may be on his way to an AL MVP award in his first year with Toronto, but the A's must be pretty happy with what they've seen from Lawrie thus far this season.