Late injury to McCown may open door again to Manziel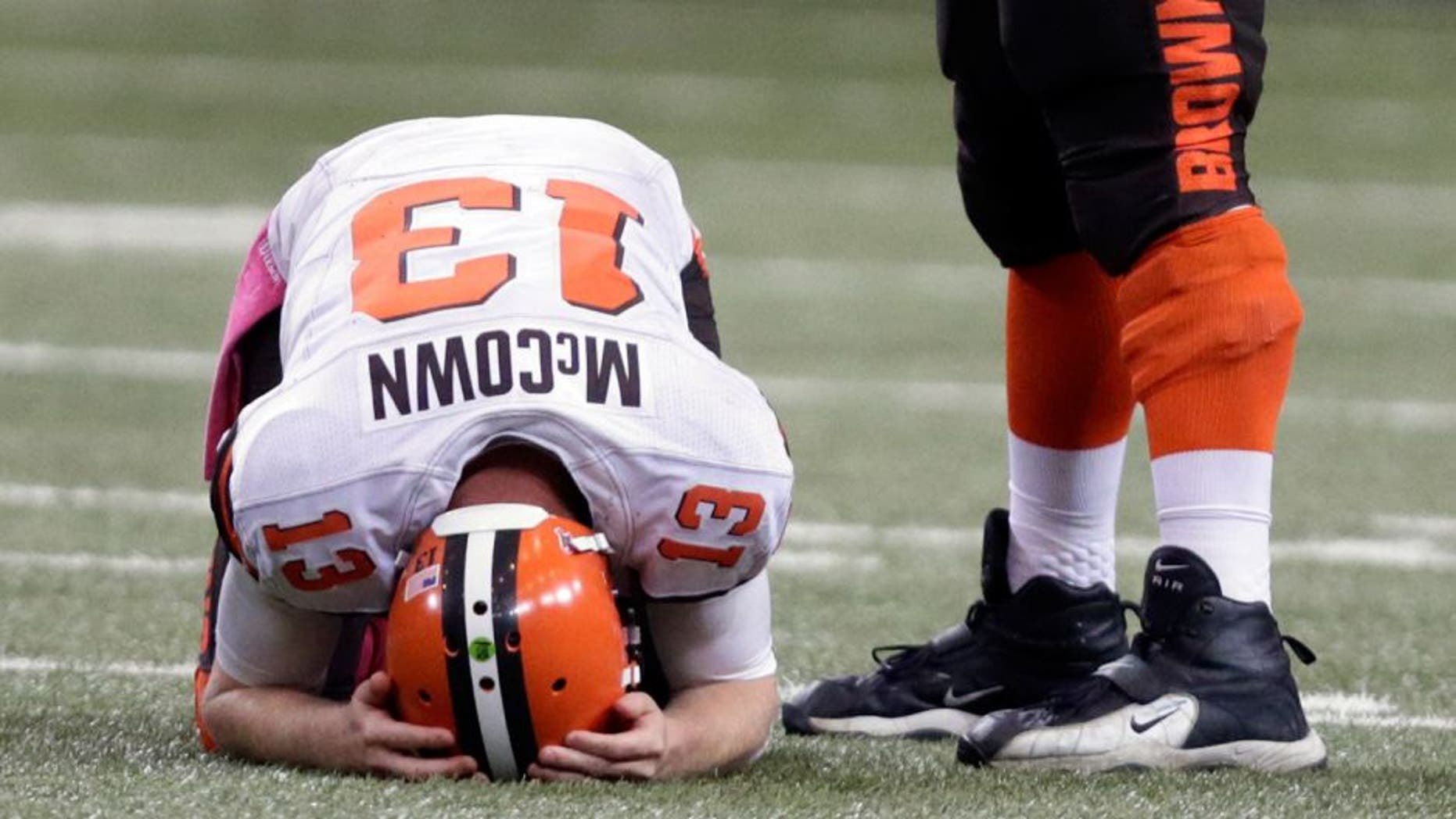 Browns quarterback Josh McCown was sacked four times in Sunday's loss to St. Louis. Tom Gannam AP Photo/Tom Gannam
Browns quarterback Josh McCown took a pounding in Sunday's 24-6 loss to the St. Louis Rams.(Even the wall was unkind.)
McCown was forced out of the game after a strip-sack late in the fourth quarter. He was tested and cleared for a concussion, but also suffered a shoulder injury on the play. McCown was clearly favoring his right arm as he walked to the locker room. The severity of the injury has yet to be determined, but McCown said he would be all right after the game.
"Any time you have a player get evaluated for an injury, it's obviously a concern," head coach Mike Pettine said via ESPN.com. "Whatever the circumstances are, we'll deal with them appropriately."
Johnny Manziel came on in relief with 3;26 remaining, and finished 4 of 5 for 27 yards. Pettine said after that game that Manziel would get the call again next week against Arizona if McCown is out. That is assuming that Manziel doesn't get a call from the NFL office first. Reports surfaced Friday that Manziel could be put on paid leave while the league investigates the domestic violence incident he was involved in with his girlfriend on Oct. 12.
Manziel said after the game that he has yet to speak to the league regarding the incident, but would fully cooperate.