Larson's first Cup run ends in DNF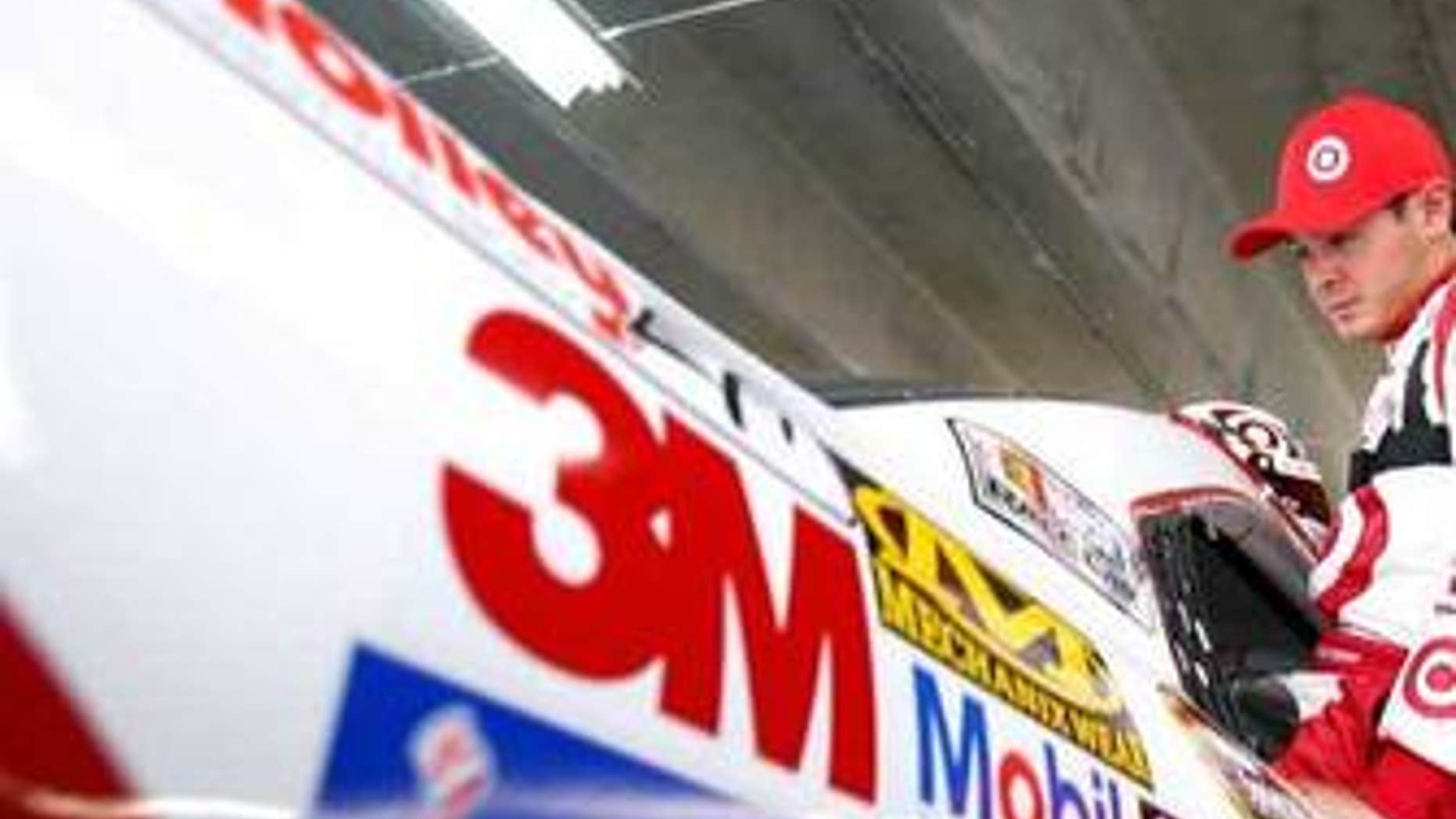 When historians look back at Kyle Larson's first career NASCAR Sprint Cup Series start, they will see a 37th-place finish and a DNF next to his name. However, the result does not tell the full story.
After running in the top 15 for the majority of the night, Larson dropped a cylinder with just over 100 laps to go in Saturday night's Bank of America 500. Nursing a sour engine, the rookie sensation continued to run competitive lap times in the 16th spot until the motor finally gave way with 83 laps to go.
"That was a lot of fun there, I learned quite a bit," Larson said standing in the garage as crew members examined the blown motor. "Not sure what happened, it just dropped a cylinder."
Coming into the race with high expectations, Larson did not disappoint. Starting 21st, the Earnhardt Ganassi Racing driver drove his Phoenix Racing No. 51 to just outside the top 10 at one point, outrunning current EGR drivers Juan Pablo Montoya and Jamie McMurray.
Saturday night's race was mostly about learning the ins and outs of running in the Sprint Cup Series, though, regardless of result. The biggest things Larson learned in his first start were restarts, how hard to race other cars and running in dirty air.
"I've got to get better at my green flag stops, for sure, and just how the track changes," Larson said. "It changed a lot more than it did (during the Nationwide race), you could move around a little bit more. Lines just change every run. (In the Nationwide race) the top was where to be and tonight there were points where you could run the top and then most the time you were on the bottom. Just a little more searching around."
Much like Larson, crew chief Jimmy Elledge was disappointed to end the night early. Hoping for a caution, Elledge was optimistic if the team had a chance to check the spark plugs, they could have maintained pace even while running on seven cylinders.
Despite the disappointing finish, Elledge was happy with his young driver's performance and saw it as a glimpse into the future.
"He did a really nice job, and it's unfortunate we couldn't finish the race, but that's racing," Elledge said. "I think he's a pro. You're going to hear a lot of him in the future. I think he's definitely going to be parked way over there on the other side of the garage, maybe giving Jimmie Johnson and the rest of the guys some fits in the future."
Elledge does not think that will take very long, either.
"I would say by the end of next year you'll see a lot of really consistent stuff," Elledge said. "He's definitely got the ability, and I think where the Ganassi stuff is right now, they're on the upswing and they're ready for somebody like that. It'll be fun to watch."
While it was fun to watch Larson in his debut, the 20-year-old was having fun behind the wheel of a Sprint Cup Series car.
"I just had a lot of fun racing those guys," Larson said. "I had a few good restarts, I thought. Got close to the top 10, and I felt like I could hang with those guys. It makes me a little more confident going into my Cup race."