Larry Mac breaks down NASCAR's new rules for the XFINITY, NCWTS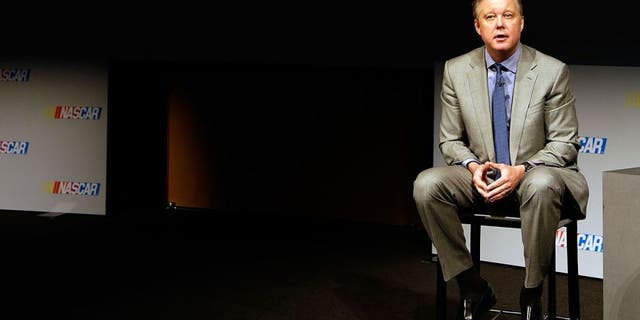 NEWYou can now listen to Fox News articles!
As you've always heard me say over the years, there are never any really big surprises or announcements in the sport of NASCAR. Our world is pretty small so things leak our pretty easily. Normally when you hear a formal announcement come out, be it from NASCAR or a driver or team, it's something that has been rumored or talked about for several weeks.
NASCAR's announcement this week at the start of the 34th annual Charlotte Motor Speedway Media Tour presented by Technocom was no different. As expected, nothing came down the pike that affects the racing in the NASCAR Sprint Cup series; however there are definitely some exciting changes in store for the XFINITY and Camping World Truck Series this season.
Both of these series are now switching to a Chase elimination format for the championship, which is similar but not identical to what has been in place for the NASCAR Sprint Cup series the last two years.
I see a two-fold goal in making this move by NASCAR. First, it will raise the level of excitement as the teams in both series races for the championship. Second, I think it will do a great job in these two lower-tiered divisions in preparing tomorrow's NASCAR stars for what they will face when/if they make the jump to our premier NASCAR Sprint Cup series.
The Chase formats in the XFINITY Series and Camping World Truck Series will each feature seven races each with two elimination rounds before the championship race at Homestead-Miami Speedway. From that point, however, there are some differences in how the two series determine their champion.
In the XFINITY Series Chase, it will start with 12 drivers. Four of those will be eliminated after each three-race round, leaving four drivers racing for the championship at Homestead. Just like in the NASCAR Sprint Cup Series, whoever finishes the highest in that race is the NASCAR XFINITY Series champion.
In addition to the XFINITY Series Chase, NASCAR also announced a format change to the popular Dash 4 Cash bonus program. After knockout qualifying, drivers will compete in two heat races, which are similar to the Daytona Duel races in the Sprint Cup Series, to set the order for the main race.
In the Camping World Truck Series it's slightly different. There will be eight drivers that will qualify for the Chase, with two drivers eliminated after each three-race round. That will also leave four competitors to run for the championship at Homestead.
In Tuesday's announcement, NASCAR also unveiled their plan to implement what they called a "caution clock" in the NASCAR Camping World Truck Series.
Basically, if 20 minutes of green-flag racing goes by without a caution, the yellow will fly for a competition caution. I'm not a big advocate of artificially controlling races, but it dawned on me that then the Truck Series first was formed, they actually had a halftime break built into the race format, so this new change sort of goes back to that. So, I'm OK with that but am curious to see how it plays out.
I think these are all great things for both of those series as it will spice up the tail end of their season. The goal, as it was with the changes two years ago in the NASCAR Sprint Cup Chase format, is to put the emphasis back on winning instead of drivers simply building a comfortable points lead throughout the year and then cruising to a championship and not having to race as hard near the tail-end of the season.