Kyrie Irving reportedly to play for Team USA at Rio Olympics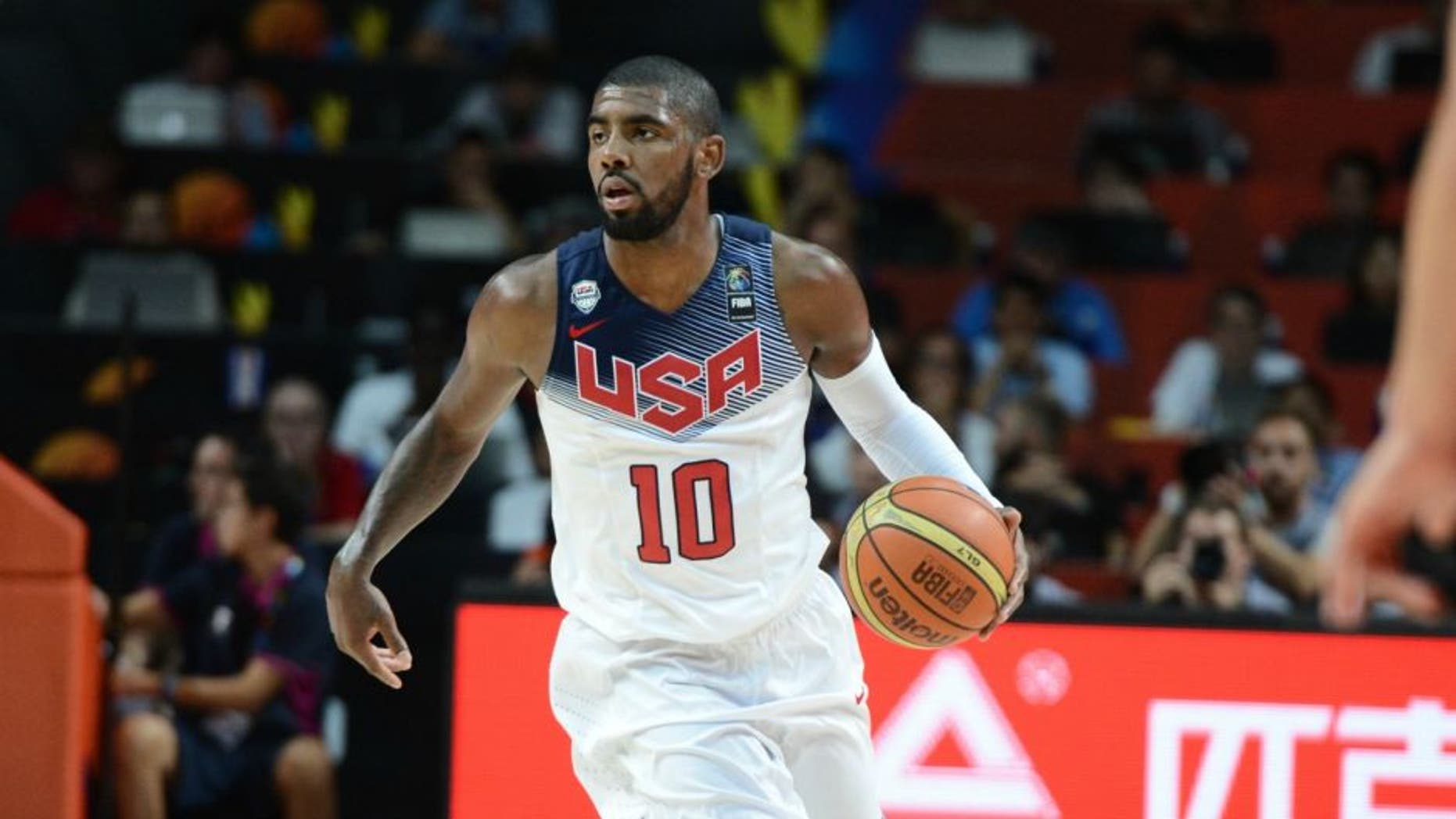 Newly-minted NBA champion Kyrie Irving has agreed to play for Team USA at the Rio Olympics in August, according to multiple reports.
The Cavaliers point guard's commitment would fill all spots on the 12-man roster for the U.S. team.
USA Basketball's male athlete of the year and FIBA World Cup MVP in 2014, Irving averaged 19.6 points, 3 rebounds and 4.7 assists with the Cavaliers last season.
The 24-year-old reportedly joins fellow guards Kyle Lowry, Klay Thompson, DeMar DeRozan, and Jimmy Butler; forwards Carmelo Anthony, Kevin Durant, Paul George, Draymond Green, and Harrison Barnes; and DeMarcus Cousins and DeAndre Jordan at center.
USA Basketball is expected to make the official announcement on Monday.