Kyle Rudolph makes special announcement at Twins game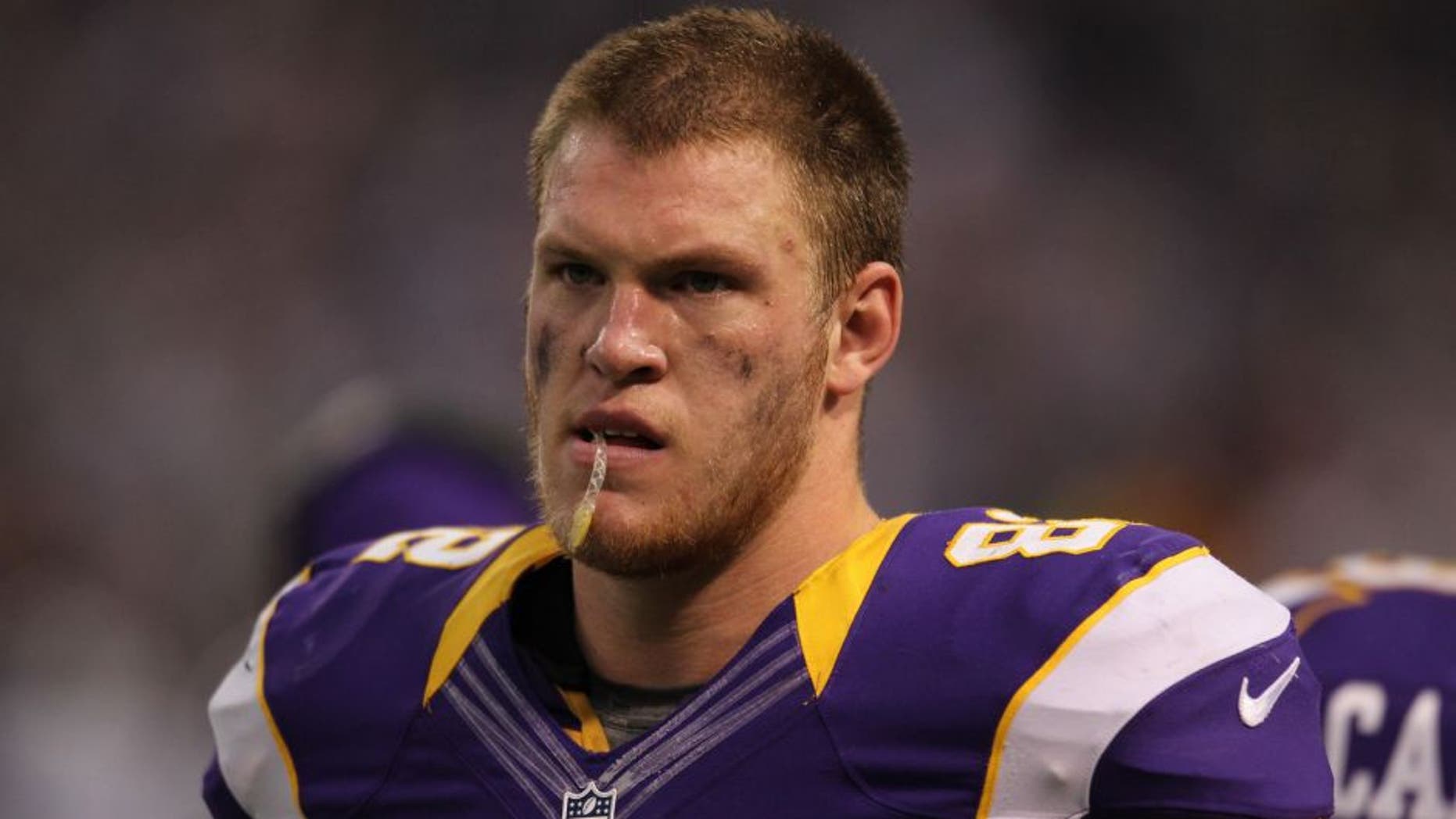 Before he threw out the first pitch at the Minnesota Twins game on Monday, Minnesota Vikings tight end Kyle Rudolph and his wife, Jordan, made a special -- and fitting -- announcement at Target Field: The couple is expecting twin girls in October.
Rudolph, who wore a Twins jersey with his No. 82 and "It's Twins" on the nameplate, was also accompanied by Vikings receivers Charles Johnson, Stefon Diggs and Jarius Wright, and linebacker Audie Cole.
In a coincidental twist, Rudolph's catcher on Monday was Twins first baseman Joe Mauer, who had twin girls himself in 2013.
Rudolph is entering his fifth season with the Vikings, who drafted him out of Boston College in 2011. He has 22 career touchdown catches, including five last season.
October puts the birth in the middle of the football season -- a hectic time, to be sure -- and if the due date were in Rudolph's control, he would likely choose mid-October, as that's when the Vikings have their bye (Oct. 16).
Regardless, it's only appropriate that Rudolph made the announcement in the manner that he did.