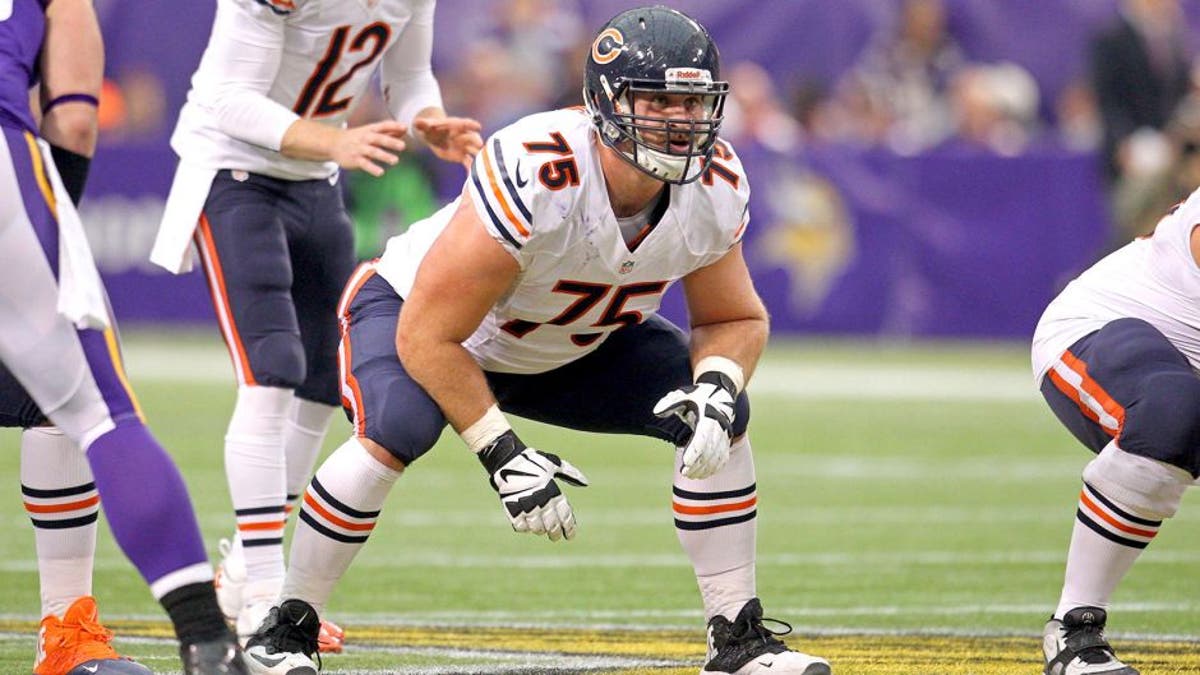 The Chicago Bears are currently weighing their options at right tackle. Among them is the "legitimate" possibility of Kyle Long bumping over from his right guard position and taking over the starting role on the edge, according to Adam Hoge of WGN Radio.
Neither Jordan Mills nor Charles Leno has been able lay an outright claim the starting right tackle job this summer. Mills is a third-year pro who has started 29 games at the position through his first two NFL seasons; Leno was a seventh-round pick in last year's draft.
Long, 26, has only been in the league for two seasons and he's already a two-time Pro Bowler at his right guard position, but the Bears began preparing for the possibility of him kicking out to tackle in the spring.
"We'll end up with whoever ends up proving they're worthy," Fox said about the position in flux, per Dan Wiederer of the Chicago Tribune. "I don't know that you ever really get comfortable because you know it's very fluid. And it's been like that every season I've been in the league."
Moving Long to tackle would require sixth-year pro Vladimir Ducasse to step into the starting lineup at guard, the Chicago Tribune notes.
(h/t @AdamHoge, Chicago Tribune)