Kids of archrivals Kyle Busch, Brad Keselowski have encounter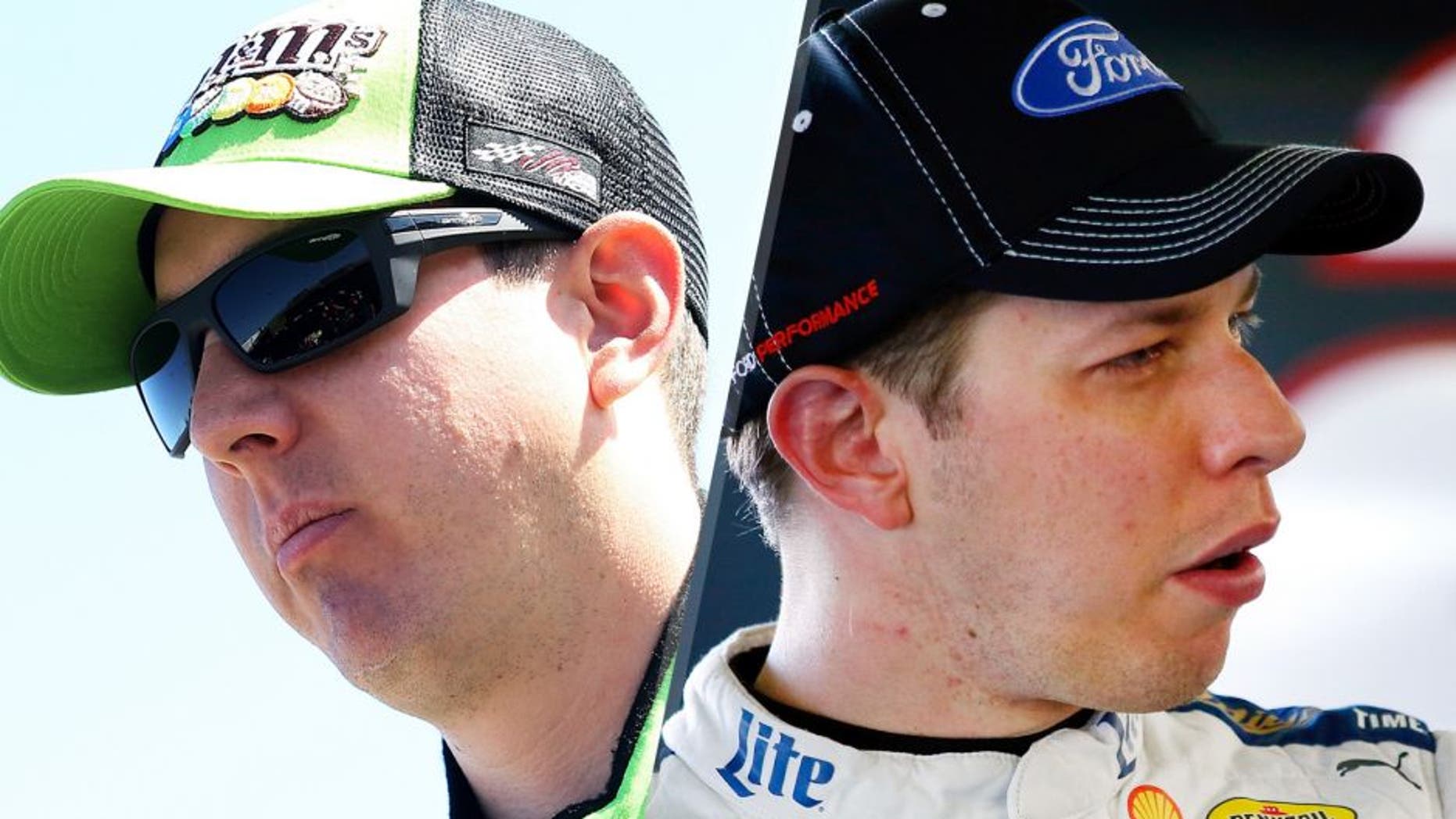 The longtime and sometimes bitter rivalry between drivers Kyle Busch and Brad Keselowski has been well-documented.
So when the two fierce competitors become first-time fathers back in May, just two days apart, folks couldn't help but find some humor in Brexton Busch and Scarlett Keselowski nearly sharing a birthday.
Speaking at Charlotte Motor Speedway just three days after the birth of his son, Kyle was even asked how he would feel if Brexton ended up someday going to prom with Keselowski's daughter.
The query received the kind of response one might expect from the driver whose nickname is "Rowdy."
"They probably won't go to the same school together just based off where I think Brad lives, and where we live," Busch said. "No, I mean, we (Busch and Keselowski) obviously don't have a relationship and may or may not ever, but that's to be seen down the road. It's just we live two completely different lives right now, and we'll take care of our son the best we can and put him in the best situations we can."
Busch then added that he wouldn't stand in the way, however, if Brexton did end someday taking a shine to Keselowski's daughter.
"If he for some reason feels like he needs to go chase down Brad's daughter, then have at it, bud," he said back in May.
Although Brexton and Scarlett are certainly many years removed from the dating scene, it does appear from a photo taken before last weekend's race at Richmond International Raceway that the two are getting acquainted. Their mothers -- Samantha and Paige -- seem to be getting along, as well.

Who knows? If nothing else, maybe babies Busch and Keselowski will someday become really good friends.