Keith Hernandez slammed for defending Marlins pitcher for plunking Braves star Ronald Acuna Jr.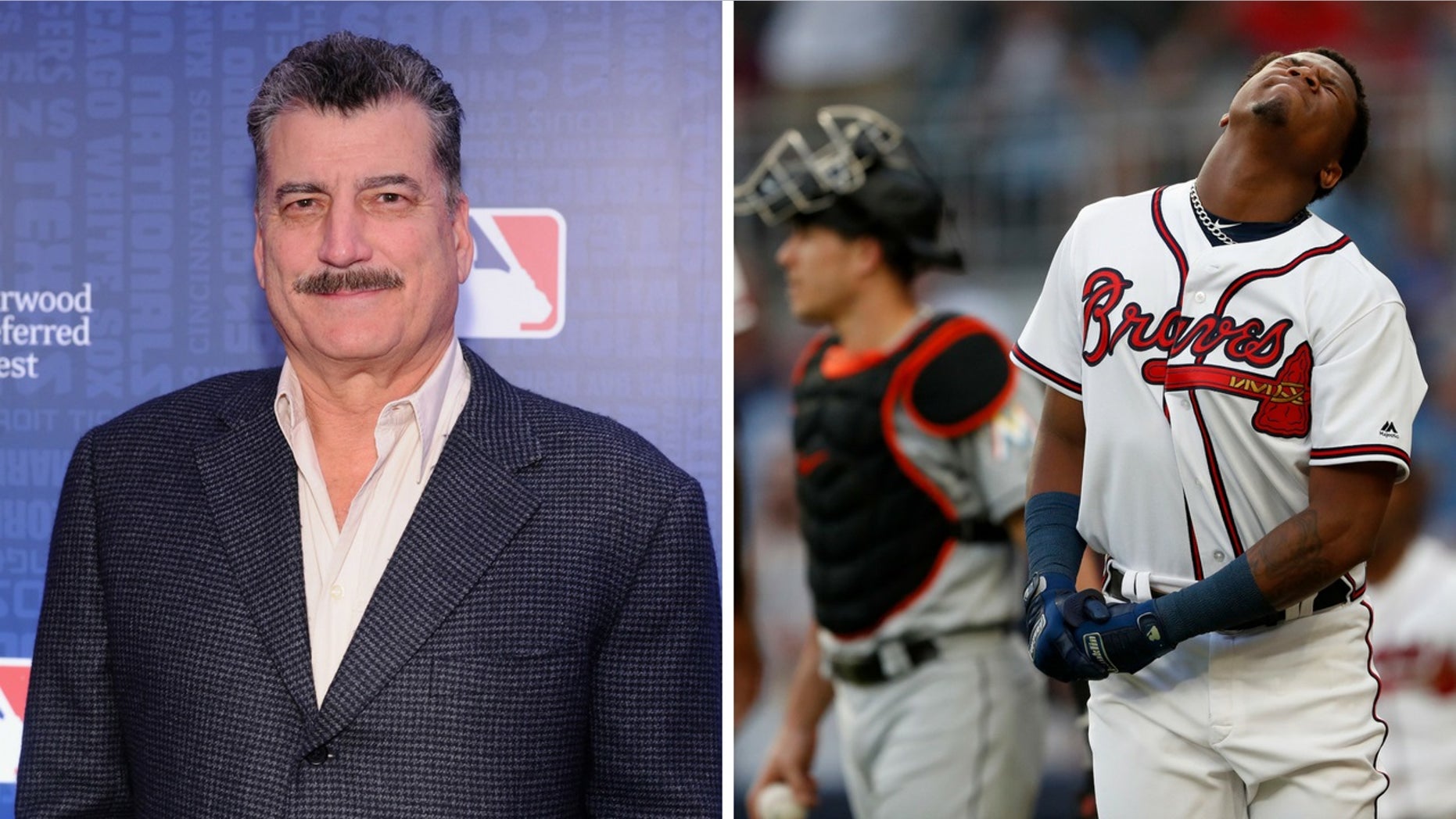 Tempers boiled over on the field Wednesday night after an opposing pitcher fired a baseball into the left elbow of Rookie of the Year frontrunner Ronald Acuna Jr. -- and emotions continued to flare off the field Thursday as many fans slammed a New York broadcaster who defended the plunking.
The controversy began when Miami Marlins pitcher Jose Urena plunked Acuna, the Atlanta Braves' 20-year-old star, who entered the game at SunTrust Park having hit eight home runs in his previous eight games -- including a stretch of five straight games with a home run. He hit two blasts in the previous game.
Urena's first pitch of the game was a 97 mph fastball that hit Acuna's left elbow. Acuna slumped down after being hit and he was later removed from the game. Urena was ejected.
Nearly 700 miles north in Baltimore, former New York Mets star and current broadcaster Keith Hernandez was working the Mets' booth for the team's game against the Orioles and voiced his support for Urena's shot.
KASEY KAHNE RETIRING FROM NASCAR BECAUSE 'HIGHS' DON'T OUTWEIGH 'LOWS'
"They're killing you. You lost three games. He's hit three home runs. You got to hit him," Hernandez said.
The broadcaster acknowledged people wouldn't like his opinion but continued his argument.
"I'm sorry, people aren't going to like that. You know, you got to hit him, knock him down. I mean, seriously knock him down if you don't hit him. You never throw at anybody's head or neck. You hit him in the back. You hit him in the fanny," he said.
Hernandez was quickly criticized by sports reporters, players and fans.
"He played in an era when a struggling pitcher was expected to shake things up by drilling a batter, or when a hot hitter might get thrown at just because he was hot. I hope the sport has evolved forward from that, as it has with the use of helmets/etc. Just absurd," ESPN reporter Buster Olney tweeted.
JOHNNY MANZIEL'S COMEBACK IN CFL PUT ON HOLD AFTER HE'S PLACED IN CONCUSSION PROTOCOL
Atlanta Braves Hall of Famer Chipper Jones also weighed in.
"So by this way of thinking, [Mets star pitcher] Jacob deGrom should get drilled [because] he's the hottest pitcher on the planet? NO! I enjoy watching him pitch and I enjoy watching [Ronald Acuna Jr.] play the game. I'm old school just like this broadcaster, but these comments are way off base!" Jones tweeted.
Hernandez did get a few words of support. New York radio mainstay Mike Francesa said he agreed with the former All-Star first baseman.
"I totally agree with Keith Hernandez about how to handle a hot hitter. Nothing wrong with a brushback pitch or one targeted to upset the hitter. No head hunting, but part of the game," Francesa tweeted.
Despite Acuna's absence, the Braves won Wednesday, 5-2, completing a four-game sweep against the Marlins. Acuna had a bruise on his elbow Thursday and was considered day-to-day, the Braves announced.
The Associated Press contributed to this report.