Judge rules Kings defenseman Slava Voynov should stand trial on domestic violence charge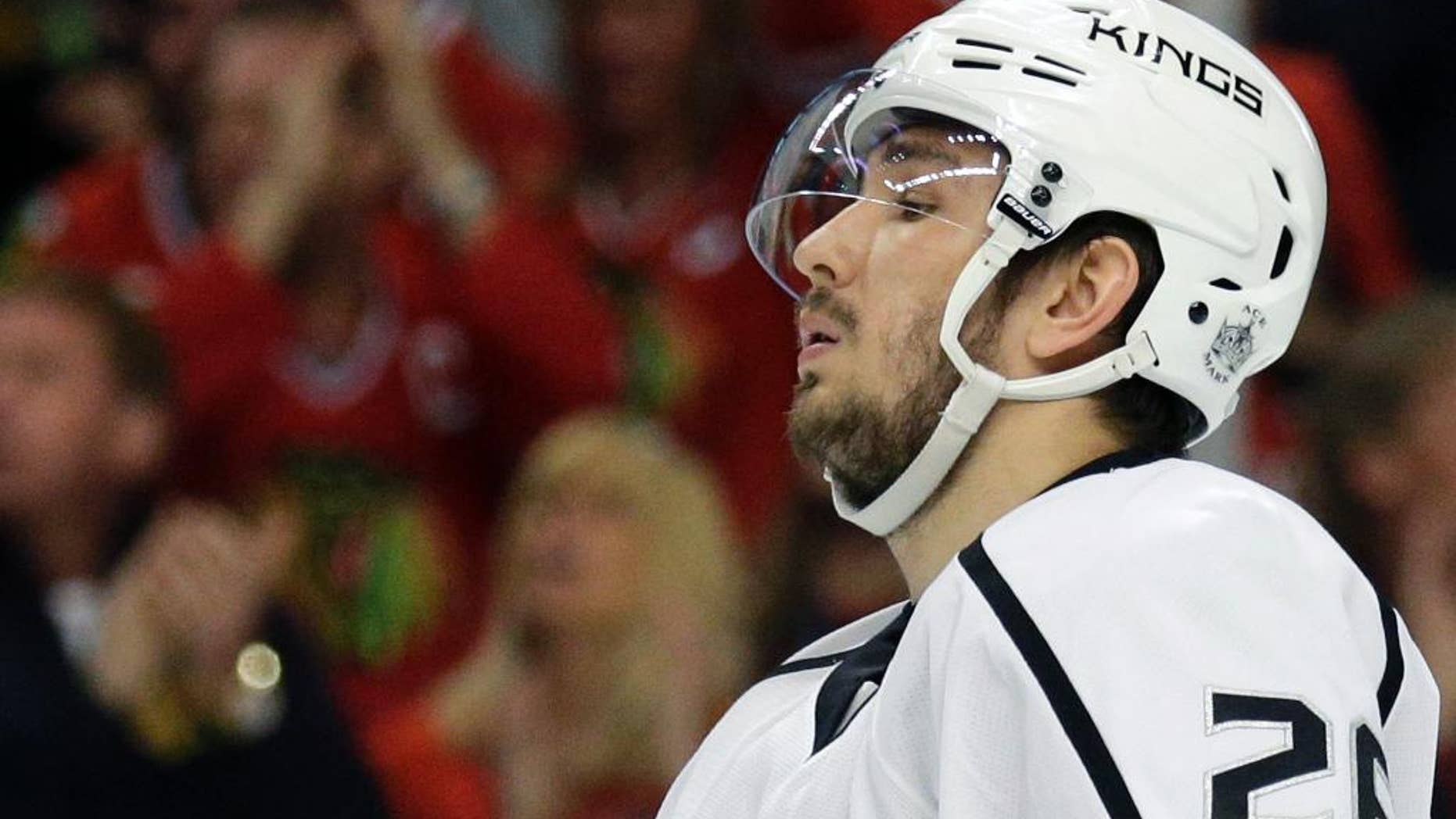 LOS ANGELES – A judge says Los Angeles Kings defenseman Slava Voynov should stand trial on a felony domestic violence charge.
Los Angeles Superior Court Judge Hector M. Guzman ruled there was enough evidence again Voynov to allow the case to proceed.
Guzman issued his ruling Monday after a preliminary hearing in which a police officer testified that Voynov's wife described her husband choking her repeatedly, punching her in the face and pushing her into a flat screen TV.
Voynov has pleaded not guilty to one felony count of corporal injury to a spouse with great bodily injury.
The 24-year-old is accused of causing injuries to his wife's eyebrow, cheek and neck during an argument at their home on Oct. 19, hours after the Kings won an afternoon game.
The NHL has indefinitely suspended Voynov while the case is pending.