Juanfran writes letter to fans in wake of Champions League final penalty miss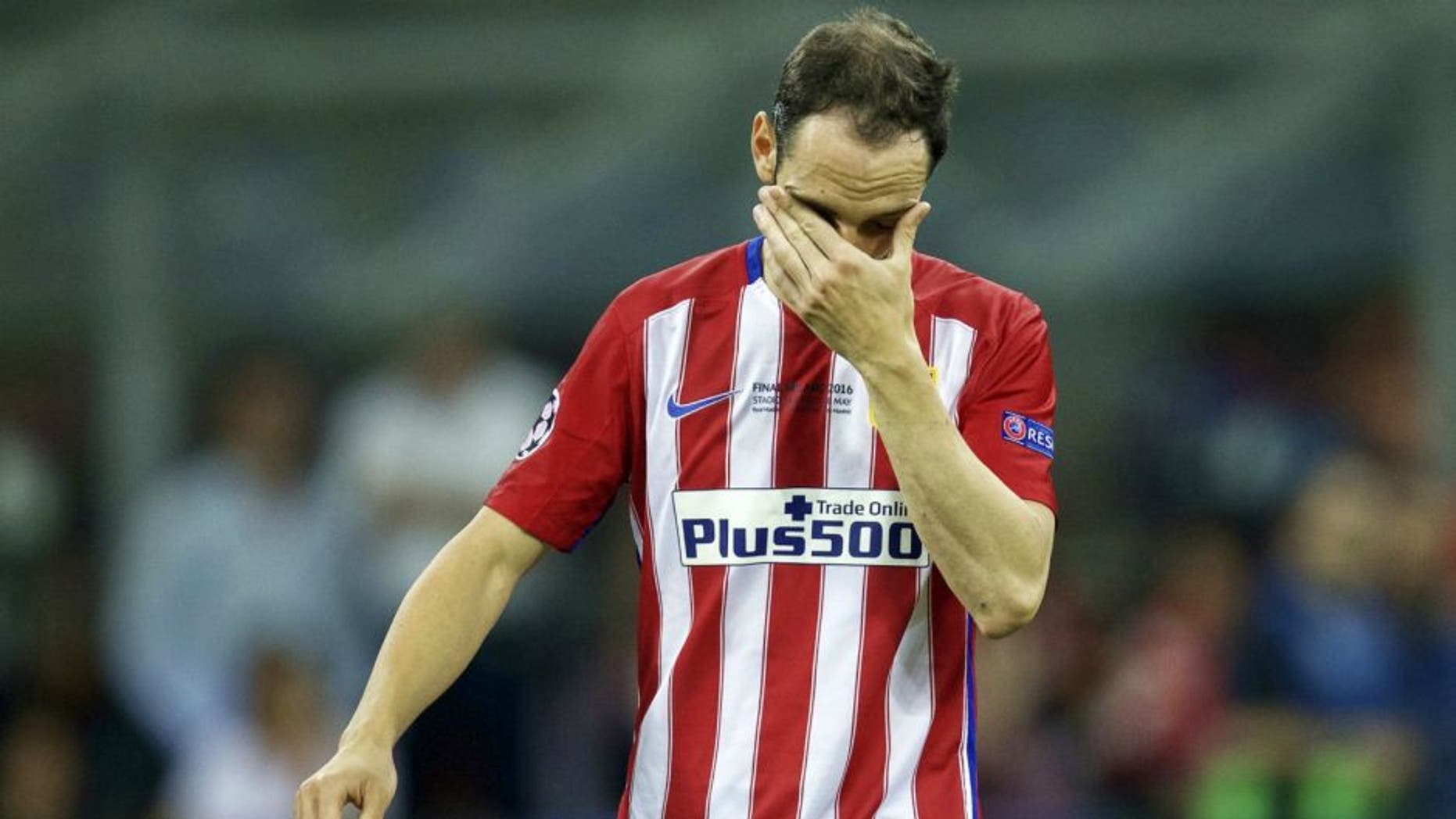 Atletico Madrid only needed to win a penalty shootout to be crowned champions of Europe. And they started perfectly burying spot kick after spot kick. But then Juanfran drilled his off the post and all Cristiano Ronaldo had to do was make his penalty to win the Champions League for Real Madrid. He did.
Atleti had fallen in the Champions League final again. And to their crosstown rivals again.
Juanfran was the goat. He had the only missed penalty of the shootout, and he didn't even force the goalkeeper in the save. He hit the post and the ball bounced away.
It would have been easy for Juanfran to get away and try to pretend it didn't happen. To ignore the world. To not deal with letting his club and its supports down. But he didn't. Two days after the match, he wrote a letter to the fans.
"Hello Atleticos,

"I have asked the club to address all of you with this letter to tell you everything I feel.

"I will never forget your displays of affection when I came to ask for your forgiveness. Seeing my tears reflected in the faces of the thousands of Atleticos that packed that end of the stadium helped me cope with the tremendous sadness I felt in those hard times. As well as the support of my teammates, coaches, and all the people that makes this big family.

"I also want to thank you for always believing in us and, above all, for proving that being an Atletico is something very special, different, and that our heart beats stronger than any other.

"Two years ago, I told you that we would return to a final, now, I tell you that Gabi, our captain, will lift the Champions League sooner or later, and we will celebrate it all together in Neptuno.

"I love you very much and GO ATLETI."
It's hard not to love this from Juanfran. He wasn't asked to write this letter, he asked the club to let him.
He did promise that the team would be back in the Champions League final two years ago and he was right. Now he's promising that they will win it and, well, that might be a little much. Especially with Diego Simeone talking about potentially leaving the club and the odds that Antoine Griezmann, Koke and Saul will be sold in the coming years, this may have been Atleti's last chance at being European champions. But you have to admire his confidence and his willingness to stand up when if Atletico needed someone to blame, he would be the man.
They have something very special at Atletico Madrid. The sense of family and the belief at the club, not to mention the obligation and respect they all feel towards each other, is very rare. Simeone has cultivated that and it goes through the players and on down to the supporters. This is just another example.
MORE FROM FOX SOCCER