Jose Calderon to make Pistons debut against Knicks after Spanish-born guard had visa issues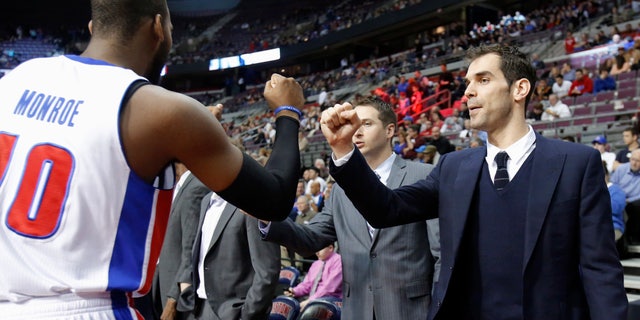 NEWYou can now listen to Fox News articles!
NEW YORK – Jose Calderon has been cleared to play for the Detroit Pistons.
He was expected to be in the lineup Monday night against the New York Knicks. The Spanish-born point guard had been unable to play for his new team because of unresolved visa issues.
Detroit acquired Calderon from Toronto as part of a three-team trade last Wednesday that included the Pistons trading Tayshaun Prince to Memphis and the Grizzlies dealing Rudy Gray to the Raptors. Calderon couldn't play for the Pistons on Friday against the Cleveland Cavaliers or Sunday against the Los Angeles Lakers.