Jordan Spieth confirms engagement to high school girlfriend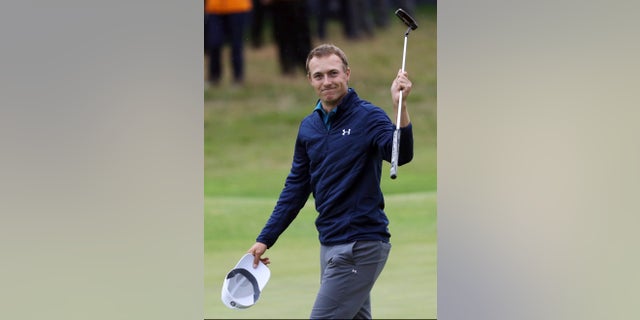 Professional golfer Jordan Spieth closed 2017 with more than just a historic tournament win – he also got engaged to his high school sweetheart.
The 24-year-old Texas standout confirmed the news to The Associated Press on Tuesday, adding, "It was a fantastic year."
Spieth made history this season after winning the British Open, becoming the third youngest player to achieve three legs of the coveted career Grand Slam. He's previously won the Masters and U.S. Open.
JORDAN SPIETH WINS BRITISH OPEN
Word of the golf star's proposal to longtime girlfriend Anne Verret first spread around the holidays after a picture surfaced showing the beaming couple and the soon-to-be-bride's diamond engagement ring.
While keeping mum about details of the moment, Spieth told The AP that when he started to plan it, he got sick.
"I had to have a backup plan," he said. "But I woke up and felt good that day and went through with it."
Spieth and Verret have been dating since they were in high school in Dallas. She was first noticed in public after kissing Spieth near the 18th hole following his win at the Masters Tournament in 2015.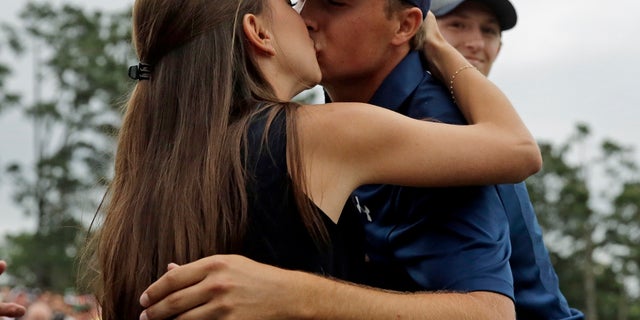 CLEVELAND BROWNS BECOME 2ND TEAM IN NFL HISTORY TO FINISH SEASON 0-16
When asked whether he was more nervous during his tournament victories or the proposal, Spieth said that right now, he thinks he was "probably most nervous at the British" but in the long run, he'd probably forget about that.
"I was probably most nervous at the British," he said. "I forget how I felt the back nine of Chambers. British is still fresh, engagement is still fresh. I'll probably at some point end up forgetting (nerves) at the British, but I won't probably forget the engagement."
Spieth said after the proposal, he and Verret were surrounded by family and "it was a great night."
The Associated Press contributed to this report.