Jordan Jenkins: 'To give up now is not something a man should do'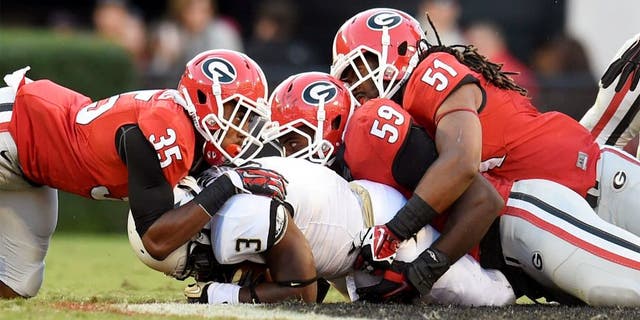 Jenkins warns his teammates about giving up on the season. Dale Zanine USA TODAY Sports
The Bulldogs are currently facing a turning point in the season and senior defender Jordan Jenkins knows it. Closing out his Georgia career on a low is not something Jenkins has any desire to see happen but he understands it's the young players he has to convince to continue to grind through the last month of the season.
"They just need to sit there and think about the future," Jenkins said. "The season's not over. We still have a chance to make a strong push towards finishing strong.
"We just need to get guys to realize that these last four or five games can set you up for next year. You can earn a starting spot. To give up now is not something a man should do."
Jenkins doesn't just talk the talk, as he has battled through a hip injury, which has cost him a significant chunk of his senior campaign. The Dawgs defensive leader returned in team to face the in the all-or-nothing contest against the Gators.
Now that his team has been eliminated from SEC East contention, Jenkins is working to ensure the young players understand there is more to play for in the season's last month.