Jordan Cameron: 'I know I can be a Pro Bowl player' for Miami Dolphins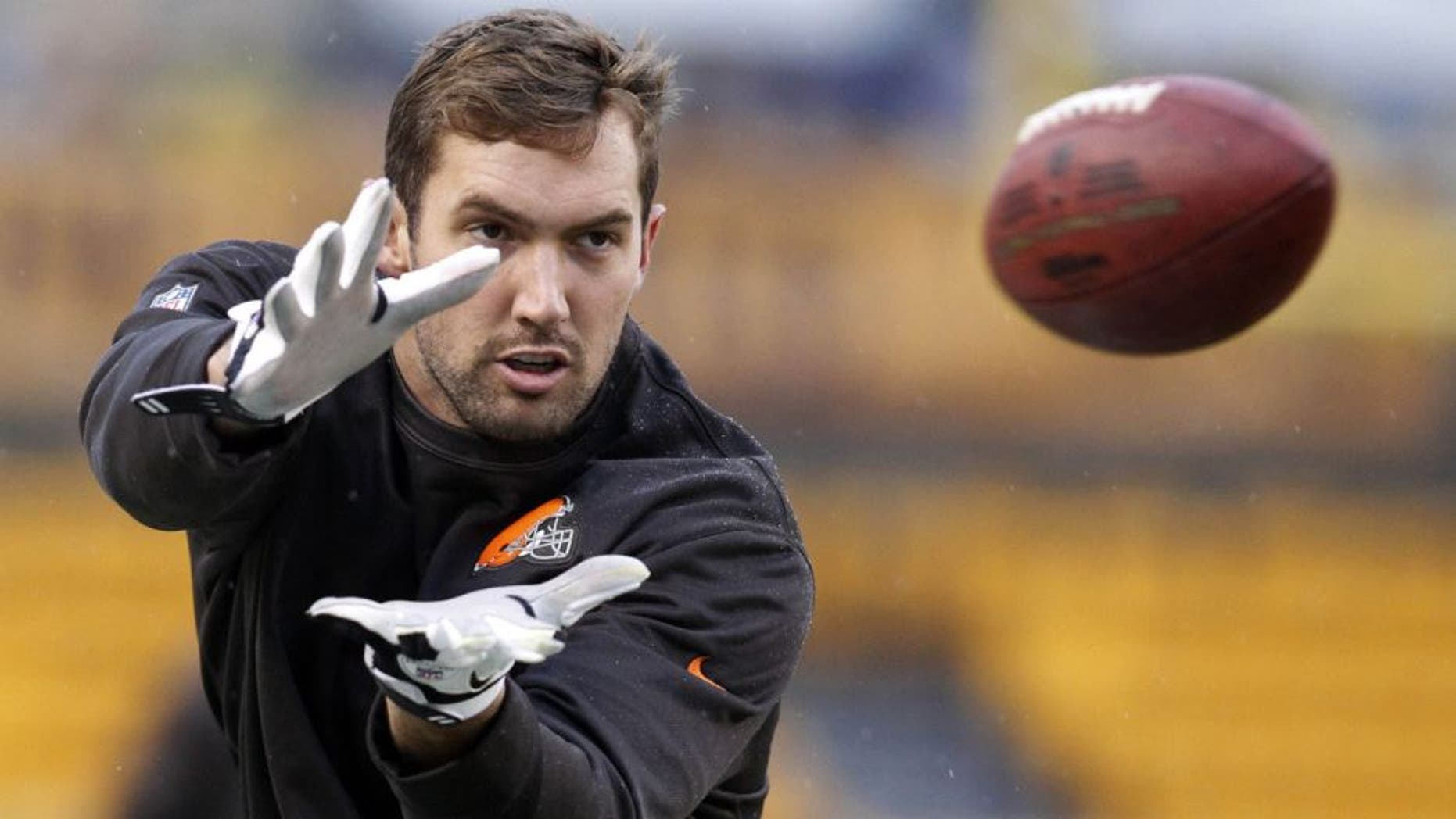 The Miami Dolphins made big headlines this offseason by trading for Kenny Stills and signing Ndamukong Suh, but one impact player flew under the radar. Tight end Jordan Cameron signed with the Dolphins in March, giving Ryan Tannehill yet another weapon to get the ball to.
Cameron has shown incredible potential when healthy, but staying on the field has been a challenge early in his young career. He started just 17 games in three seasons excluding 2013, when he started 14 that year alone. What he brings to the Dolphins' offense is still up in the air, but if he's anything like he was in 2013 when he caught 80 passes for 917 yards and seven touchdowns, Miami got a real weapon.
As far as Cameron's expectations for the upcoming season, he's not ready to set any real standards. However, he does realize the talent he possesses.
"In my mind I know I can play," Cameron said, via ESPN. "I know I can be a Pro Bowl player. I'm trying to help this team win. Right now I'm not going to set any goals and tell you what I'm going to do in the season. Right now I'm getting better at my craft and that's the only thing I'm focusing on."
Cameron will battle Dion Sims in training camp for the starting tight end spot, a competition he should win. If healthy, Cameron could become one of Tannehill's favorite targets, alongside the sure-handed Jarvis Landry.
In 14 games last season, tight end Charles Clay caught 58 passes for 605 yards, both of which are numbers Cameron should eclipse if healthy. Head coach Joe Philbin realizes Cameron's potential, as well, and sees him as an integral part of the offense.
"He's got good hands, I like his size, I think he's got a good understanding and I think he feels good about the system that we have here and how we can utilize him in some of the passing concepts that we typically utilize with our tight end," Philbin said. "I don't want to put a number on it, but I like what he's doing."
(h/t ESPN)