Jon Jones: 'I know in my heart that I'm not a cheater'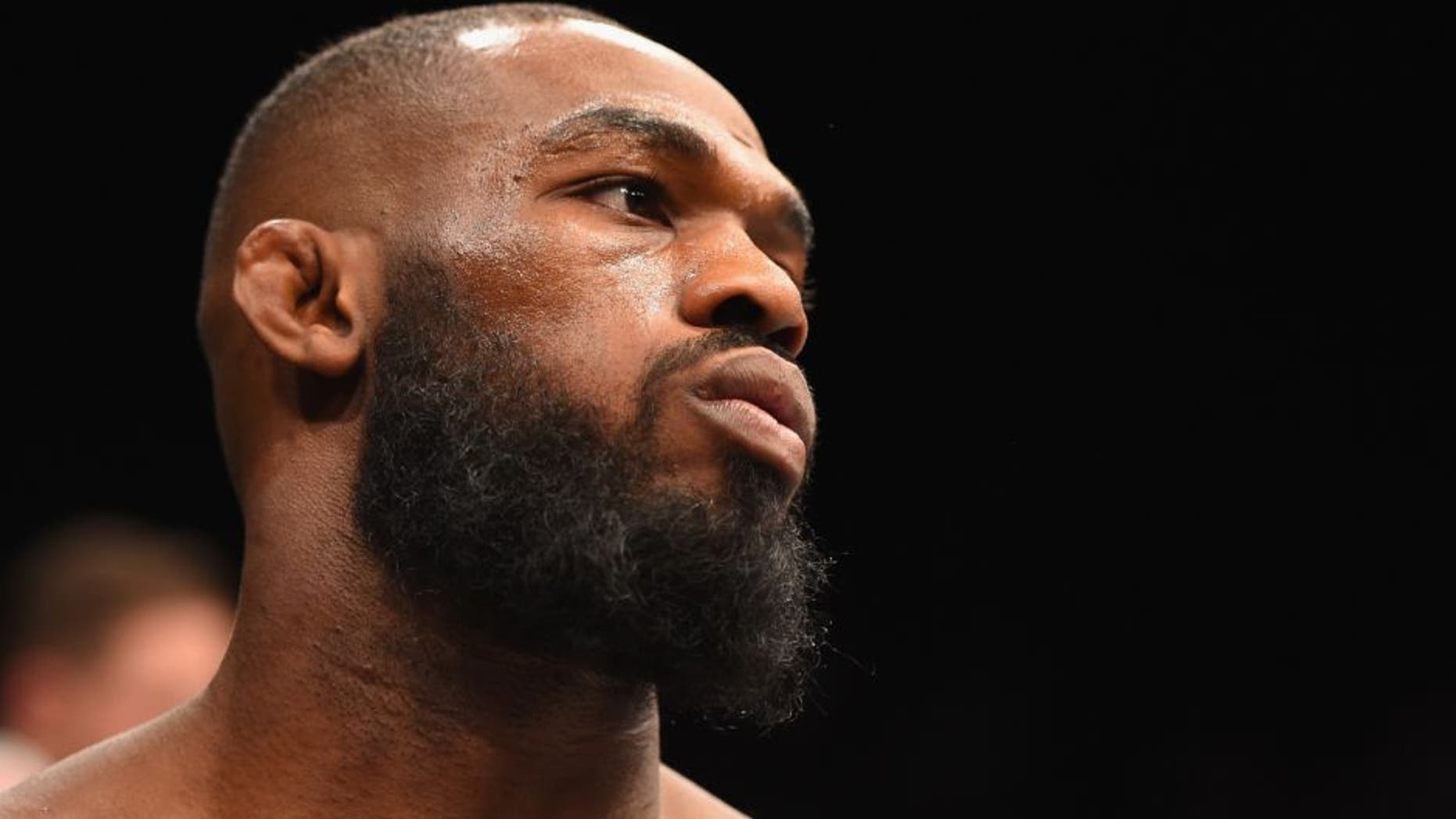 Jon Jones is willing to admit to his own ignorance regarding a positive drug test that knocked him out of UFC 200, but he's still maintaining his innocence ahead of any appeal hearing that will be held to determine his potential punishment.
Jones tested positive for a pair of anti-estrogen drugs as revealed by the Nevada State Athletic Commission on Monday before being temporarily suspended pending a full hearing in front of the governing body.
Jones also has to face USADA (United States Anti-Doping Agency), who administered the test and received the results that forced him out of his bout against Daniel Cormier on July 9.
While he'll have time to prove his case in a more formal setting, Jones still took time to proclaim that he's not a cheater and he's currently investigating why he would have tested positive in the first place.
Jones also stated that he's not trying to play "a victim" in this entire situation because he has to be responsible for his own actions so there's really no excuse for the result.
Still, Jones hopes to prove what went wrong when he's afforded the time for a defense on the matter and from the sound of things he's likely claiming a tainted supplement was the case of the positive drug test.
For now, Jones is on the sidelines awaiting the hearing from the Nevada Commission that will likely take place in August or September.
There's no telling what punishment Jones may face if he's held responsible for the drugs in his system, but he could likely receive up to a two-year sanction as a result.