John Lynch will be as successful as the 49ers allow him to be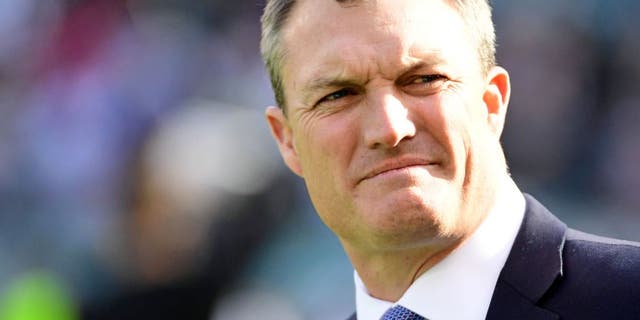 I opened Monday's show from Houston with a segment about consistency, and why bad teams stay bad.
The San Francisco 49ers made a bold move Sunday when they hired my friend John Lynch as the general manager.
Lynch is a smart guy -- he was an excellent analyst at Fox -- and I'm wishing him the best of luck, but he doesn't have any NFL front-office experience.
That's a bold and bizarre move. It reeks of panic and desperation.
The Patriots never make moves like that.
There's a reason that the Patriots are playing this weekend and the 49ers are looking for their fourth head coach in four years.
It's all about ownership.
Every sports league in the world wants to create parity, but somehow we're seeing more domination than ever.
Why? Owners.
Every team needs some luck, of course, but a bad owner can mess up even the best of luck.
New England got lucky when they found Tom Brady in the sixth round. No one knew that he was going to turn into one of the greatest quarterbacks of all time and the most coachable superstar in professional sports history.
Michael Jordan got people fired. Tom Brady restructured his contract and is the hardest worker in the locker room.
That sets a tone.
But don't forget, Robert Kraft gave Bill Belichick total power, and he hasn't gotten in his way in 17 years.
That sets a tone too.
The advantage to having a great business is it keeps paying you dividends. It's steady, It's reliable. There's never a sense of panic.
The Patriots never seem to make a wrong move because they're never backed into a corner.
When you have a bad business, chaos breeds more chaos.
Show me a poorly-run franchise that wins.
I feel for the fans. It's discouraging. If you were a Clippers fan, you were trapped for 40 years with Donald Sterling. If you were a Raiders fan, you were trapped for the last 20 years of Al Davis. If you're a 49ers fan now, you're trapped.
Maybe things are changing in San Francisco. Lynch isn't a yes-man and he could draft the next Joe Montana, a quarterback who can return the team to its former glory.
But no matter who the GM, coach, or quarterback is, one thing will remain true:
It's about the guy at the top.