Joe Strauss left a legacy for all young beat writers to embrace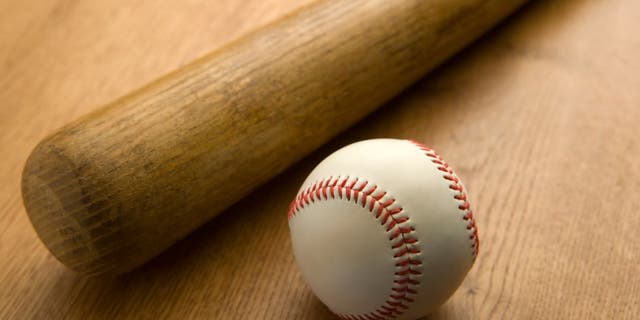 It was a big hire. The (Baltimore) Sun needed an Orioles beat writer to replace Buster Olney, who had just left for the New York Times. Two excellent candidates emerged, both of whom would enjoy long and distinguished careers.
The one I wanted was Joe Strauss.
This was in 1997. I was a sports columnist for the Sun, but my background was in baseball; I had covered the Orioles from 1987 to '90. The choice of a new beat writer was not mine to make; our sports editor, Jack Gibbons, would decide. But the Orioles at that time were a high-profile team with big personalities and an intrusive owner -- a team that required particular scrutiny, a beat writer who was tough, unafraid, willing to fight.
Joe was that guy.
We lost him early Sunday morning, lost him to complications related to leukemia at 54. Cancer gets many people, but never, even after Joe's diagnosis, even during his darkest days, did I think he would succumb. He would sneer at the disease, attack it, mock it, beat it, summoning all of the fire that he displayed as a reporter. I am writing this in tears, literally in disbelief that he is gone.
Yet, this is about more than losing a friend, someone with whom, as we worked to reveal uncomfortable truths about the Orioles, I could not help but develop an unshakable bond. Joe was the classic newspaper beat man, fiercely independent, beholden only to his readers. The type of reporter who slowly is disappearing from the media landscape.
Joe and I spent four seasons together at the Sun after he arrived from the Atlanta Journal-Constitution. In 2001 he left Baltimore to join the St. Louis Post-Dispatch, working as a beat writer and eventually a columnist. He covered John Smoltz, Cal Ripken, Albert Pujols with the same unrelenting spirit, the same edge.
Pujols, nicknamed "El Hombre," jokingly referred to Joe as "El Diablo" -- the devil. All good reporters are naturally suspicious, but Joe would smell a left- and right-wing conspiracy at the mere announcement of a strained hamstring. When he used his code word -- "intrigue" -- careful readers knew something was up.
St. Louis is a baseball town. Like Atlanta and Baltimore, Joe's previous two stops, it also is a one-newspaper town, putting Post-Dispatch beat reporters in a tricky spot. Fans generally do not want to read troubling news about their local teams. But if the P-D reporters don't report it, who will?
During Joe's time in St. Louis, the Cardinals made the playoffs almost every year and won the World Series in 2006 and '11. Yet, Joe was no cheerleader. He was a bulldog. And he knew the game well enough to match wits daily with Tony La Russa, one of the game's most intelligent managers and a skilled handler of media.
Joe had a question for everything. La Russa had an answer for everything. Back and forth they would go, their verbal sparring deeper and sharper than anything you see in a presidential debate.
"The truth is that we did develop a really solid relationship," La Russa said. "There were some difficult variables there. Joe was very insightful. He had a lot of experience. He could figure things out as well as anybody.
"What's his responsibility, especially in the atmosphere of reporting today? Sugar-coating is not acceptable. You want to lay it out there. Sometimes you have to dig a little bit. You have to scratch the scab a little bit in case it bleeds, just to see. That's the reality that I understood.
"There were times when we clashed. He would be going in the wrong direction. He made it more difficult for our club, whether it was the culture or the actual playing of the game. But that happens now. It's unavoidable. In the end, I had tremendous respect for his talent and him as a person. He could be tough with some people. But I liked the way he was with his wife (Diana) and daughter (Alexis). We made it work."
And the Post-Dispatch readers were better for it.
A number of younger beat writers are emerging to carry the torch, including Andy McCullough, who is leaving the Kansas City Star for the Los Angeles Times; Joe's successor at the Post-Dispatch, Derrick Goold; and the Houston Chronicle's Evan Drellich. But as newspapers diminish, more fans get their daily coverage from web sites operated by Major League Baseball and team-owned networks. Heck, I pride myself as independent, but the reality is that I work for Fox, a partner of MLB, and MLB Network, which is owned by the league.
I often hear from youngsters who tell me they want to become an "insider" and break news on Twitter. That obviously is a big part of what I do, but it is not the most meaningful part. What Joe practiced was true journalism. Asking questions. Seeking deeper truths. Writing complex stories. And showing up in the clubhouse to face those who you criticized in print that day.
If you want to be a reporter, go see the film, "Spotlight," which tells the story of how the Boston Globe uncovered a child-molestation scandal and cover-up within the local Archdiocese.
If you want to be a reporter, consider how La Russa delineates the difference between a tweet and a more comprehensive story better than most editors could.
"It's oversimplifying, but there is a superficial, 'This is what's happening,'" La Russa said, referring to Twiitter. "You take a shot, you get there early (with the story) and (maybe) you're wrong. You cause damage personally and professionally to the individual, to the team.
"And then there is a depth of reporting. You really look at, 'What is the story? What is the effect, the consequences?' You do that, it takes a little time to sort through that stuff. Not just for the accuracy. But it makes for a better story when you can tie in all the loose ends. Joe did a really good job of that."
Yes he did, dammit. His legacy is there for all of us to carry on.