Jim Tomsula: 'I do believe in Jerome'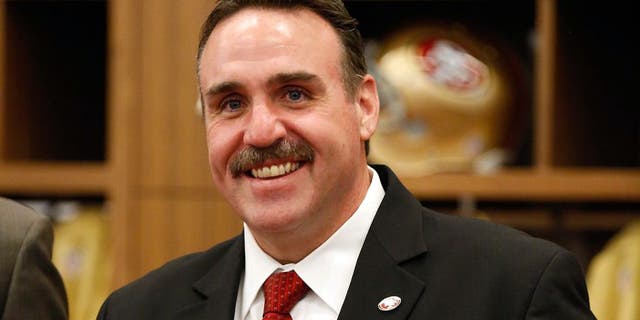 Jerome Simpson's six-game suspension was almost expected.
Before signing with the 49ers this offseason, the club was well aware of his off-the-field issues.
While with the Minnesota Vikings, Simpson was suspended the first three games of the 2012 season for violating the NFL's substance abuse policy. He was later released by the club days before he was expected to return from his second three-game suspension, this time "for misdemeanor charges of marijuana possession, driving with an open bottle and violating limited license restrictions after he was pulled over."
Despite his troubles, head coach Jim Tomsula stands by Simpson.
"I do believe in Jerome," Tomsula said. "And I think this is going to be a success story."
Simpson was a second-round pick of the Cincinnati Bengals in the 2008 NFL Draft. Over 57 career games with the Bengals and Vikings, Simpson has recorded 2,004 receiving yards and eight touchdowns.
However, he did not play a single down all of last season.
It is the 49ers hope that Simpson rewards their faith in him.
(h/t ESPN)