Jim Harbaugh danced on stage at a Migos concert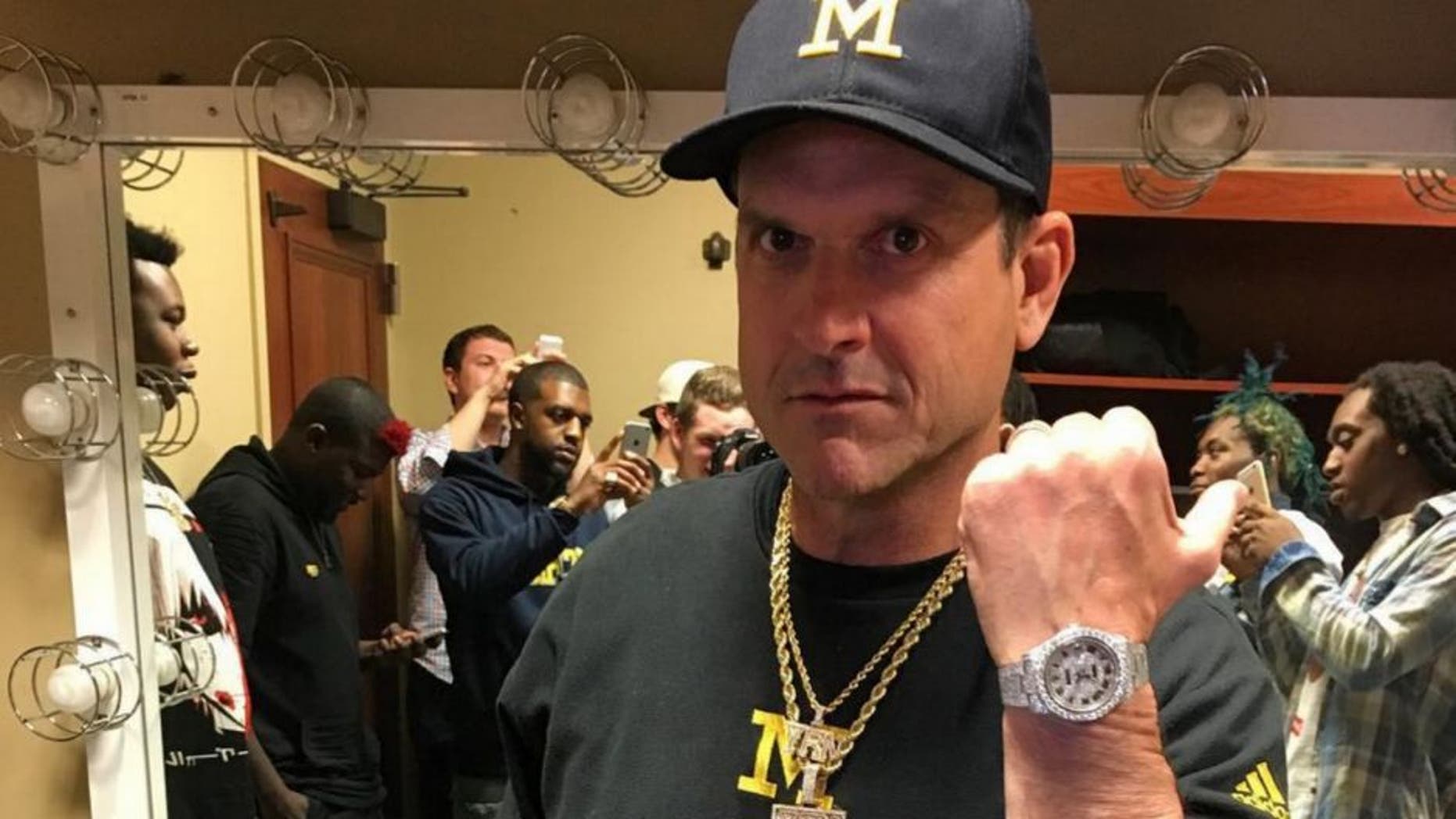 Michigan football coach Jim Harbaugh's ongoing friendship with Migos is one of the most delightful things about college football in 2016. Harbaugh invited the group to Michigan's star-studded signing day bash earlier this year, and the Wolverines got the official dab of approval from Quavo and Takeoff last November.
Migos returned to Ann Arbor Wednesday for a concert at Hill Auditorium. Harbaugh, in full Michigan gear and khakis (of course) took the flyest photo of his life backstage with some very expensive jewelry.
Harbaugh was hyped for the performance of Hannah Montana.