Jim Brown on Kobe Bryant: I walked away from $25M to retire on top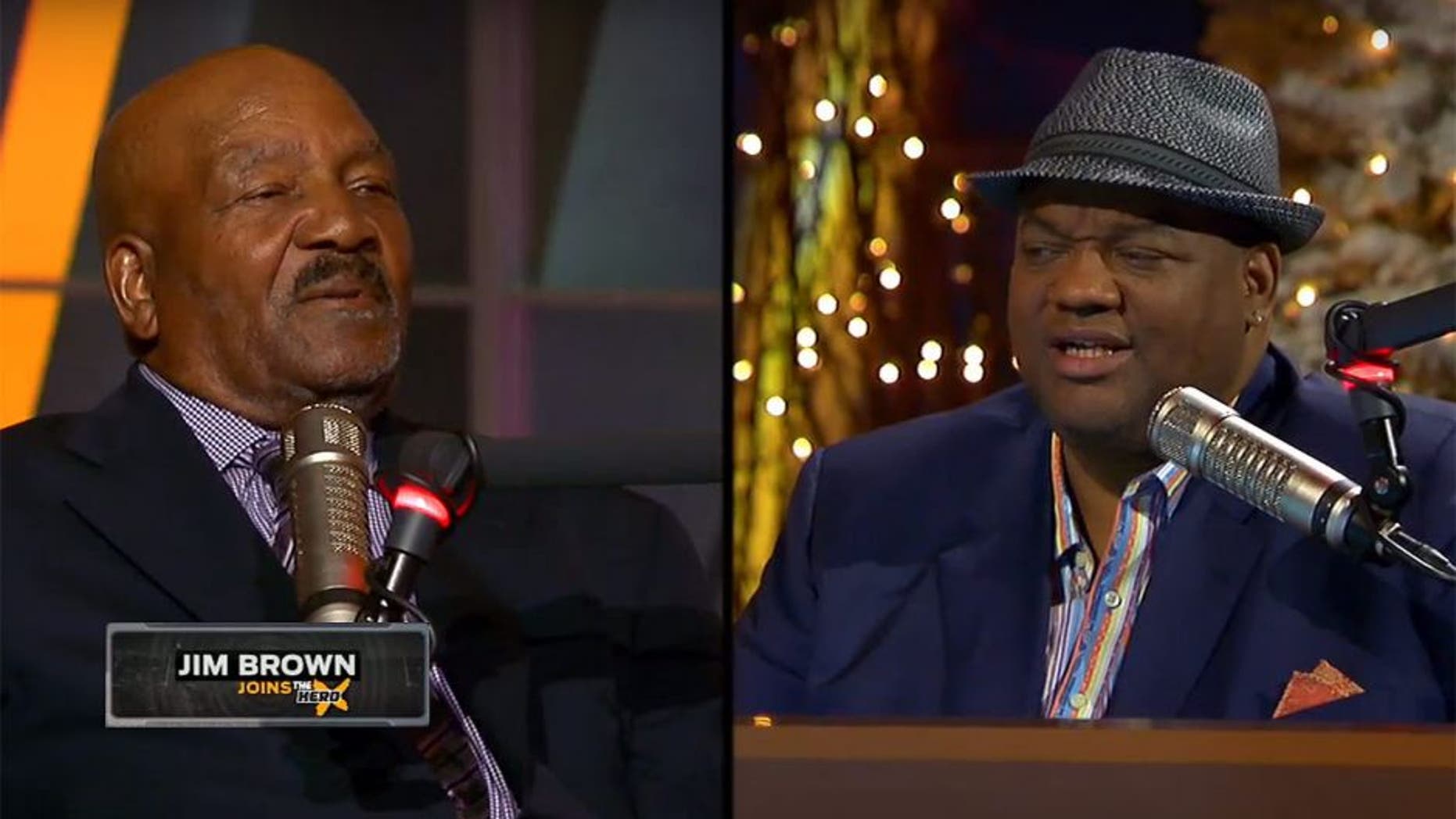 Jason Whitlock filled in for Colin Cowherd on "The Herd" on Tuesday, and caught up with legendary NFL running back Jim Brown.
A Cleveland icon, Brown naturally talked about the latest drama surrounding Johnny Manziel.
An outspoken civil-rights advocate and leader in the Cleveland community, Brown also talked about calls for LeBron James to sit out games in protest of Monday's decision not to indict a white police officer in the shooting death of 12-year-old Tamir Rice in November 2014.
But the conversation also focused on basketball, and in particular a legend in his own right playing out the final months of his historic career.
More specifically, Whitlock asked Brown about his thoughts on Kobe Bryant struggling the way he his while earning $25 million, whether there is something wrong with an all-time great earning so much money while playing so poorly, and whether Brown would have left $25 million sitting on the table if he knew it was time to go.
Brown, who retired after only nine seasons and at the peak of his talent (he was voted NFL MVP in his final season before walking away), then dropped a bombshell. You can hear some of it in this clip:
And here are his comments in full:
"I've left $25 million on the table. I'm sitting here now because I left the $25 million on the table. My reputation, my respect, my work; if I was after money, I would not be doing any of it. And if I was not, entrenched in poor neighborhoods around this country, I would not be a happy trooper.
"But I feel good because I get the respect of the poor people and the disenfranchised, and I can go into those neighborhoods and ask for permission to bring a program in to help other people. And I've never been attacked or ostracized in doing so. So that respect that I get from the poor people and the disenfranchised, $25 million can't touch that, brother.
"I'm almost 80 years old, and I don't have a long time to be rolling around here, but if I roll out of here, I don't want people to say, 'I'm glad to see him go. He did nothing for anyone but himself.' I want people to say, 'That was a young man that took an interest in his community."