Jets WR Eric Decker thrilled to get opportunities from the slot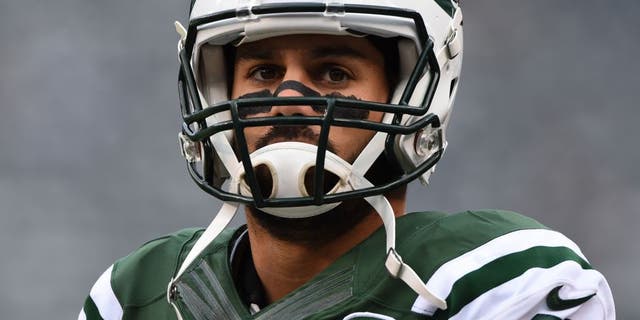 NEWYou can now listen to Fox News articles!
The New York Jets have two big wide receivers in Eric Decker (6-foot-3) and Brandon Marshall (6-foot-4. That duo is one of the biggest in the league, along with the Tampa Bay Buccaneers' pairing of Vincent Jackson and Mike Evans.
Given Decker's height, one would assume he'd play as a boundary receiver exclusively. That may not be the case in 2015, just one year after Decker made 67 of his 74 catches as an outside receiver, according to ESPN Stats & Information.
Throughout training camp, Decker has gotten opportunities both on the outside and in the slot. It's not something he's used to, but he's excited for the possibility of making plays on the inside.
"I like the versatility. You're not always on the outside, running the same routes. Inside, it's a different game," Decker said to Rich Cimini of ESPN. "There are a lot of zone coverages, finding the holes. Against man coverage, you've got more space to work. It's a different mentality as far as the releases, spacing and leverage. Conceptually, it's just different, but it's an advantage. You are interchangeable, depending on what the defense does."
Last season, Decker didn't have the help he should have this year with Marshall as his running mate. And once rookie Devin Smith returns from injury, he'll be able to stretch the field, opening up underneath routes for Decker and Marshall.
Even then, Decker nearly eclipsed 1,000 yards (962) last season, while also adding five touchdown receptions. The Jets' passing game will look different this season, for better or worse, with Marshall and Ryan Fitzpatrick as the biggest changes.
(h/t ESPN)