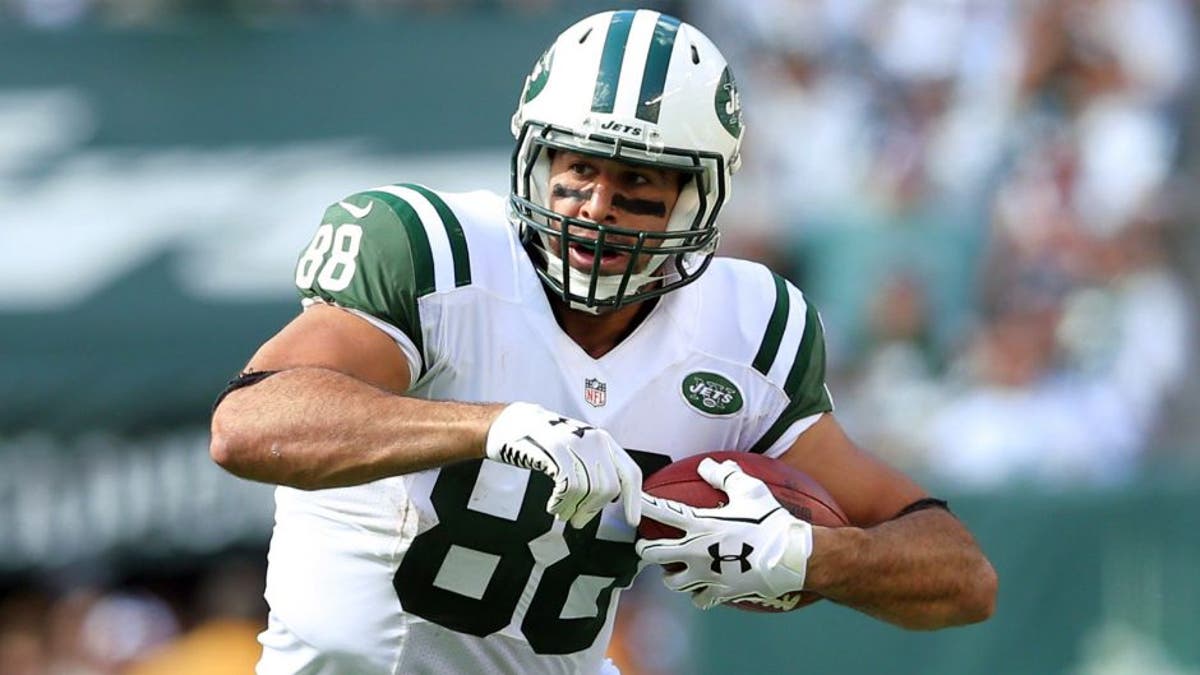 Like several other teams in the NFL, the New York Jets released their first unofficial depth chart of training camp. The first spot where fans will look is quarterback, where they'll see Geno Smith as the No. 1 signal caller.
Aside from quarterback, which doesn't feature any surprises, the tight end position could throw some for a loop. Surprisingly, second-year tight end Jace Amaro is listed as the No. 3 tight end on the roster, behind starter Jeff Cumberland and backup Kellen Davis.
What makes this so surprising is the fact that Amaro outperformed Cumberland in just about every statistical category last season while starting far fewer games. Amaro was seen as the future tight end for the Jets, but it's clear the coaching staff has other plans.
Other than Amaro's placement on the depth chart, there aren't any other jump-off-the-page surprises for the Jets. They're relatively deep at most positions, specifically on defense. One name that may shock some is Sheldon Richardson at No. 1 defensive end, ahead of Leonard Williams.
Of course, it's unclear what Richardson's fate with the team is, but as of now, he's slated to be a contributor following his four-game suspension.
For the full depth chart, click here.
(h/t New York Jets)