Jeb Bush now said to be joining Romney in pursuit of Miami Marlins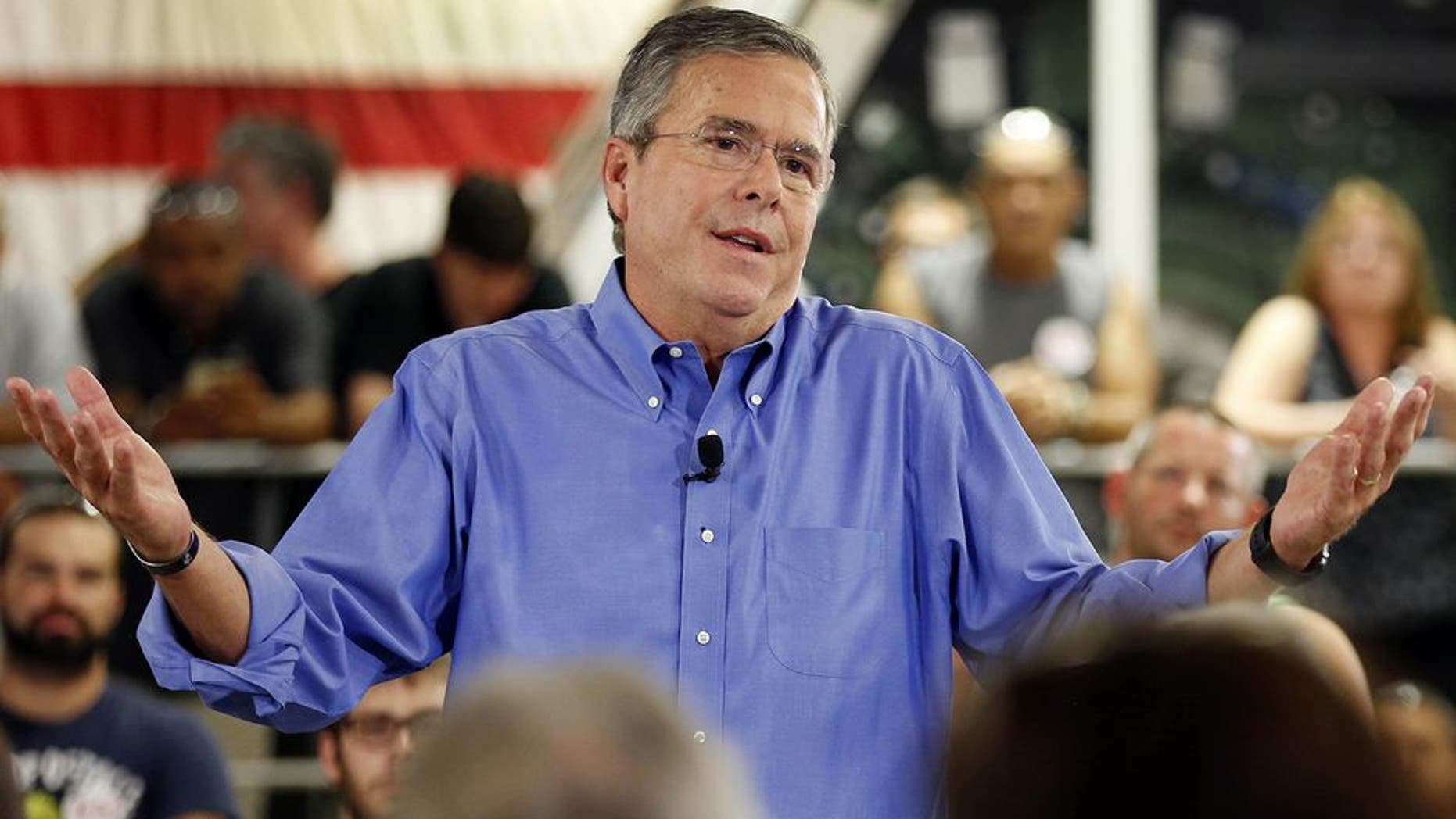 MIAMI -- Former Florida Gov. Jeb Bush has switched sides in pursuit of the Miami Marlins, and he's trying to beat out former teammate Derek Jeter.
Bush has joined the group led by businessman Tagg Romney that is trying to buy the Marlins, a person familiar with the negotiations said Friday. The person confirmed Bush's new role to The Associated Press on condition of anonymity because the parties aren't commenting publicly.
The person also said South Florida businessman Jorge Mas has contacted the Marlins to say he's leading a group interested in buying the franchise.
Bush and Jeter, the 14-time New York Yankees All-Star shortstop, led rival groups pursuing the Marlins earlier this year. They then joined forces, but Bush dropped out in May.
Now they're rivals again, and Jeter is still exploring a bid with other investors.
The Romney-Bush group also includes Quogue Capital investment fund founder Wayne Rothbaum, Hall of Fame pitcher Tom Glavine and former Arizona Diamondbacks general manager Dave Stewart.
The Romney and Jeter groups have bid about $1.3 billion to buy the team from Jeffrey Loria but have not yet raised the money needed. Jeter met with Major League Baseball commissioner Rob Manfred and Marlins president David Samson in New York on Thursday, and told them he doesn't yet have the necessary money and is still seeking help from other investors.
Loria bought the Marlins for $158.5 million in 2002 from John Henry.
Mas is the chairman of the board and co-founder of MasTec, an infrastructure construction business, and chairman of the board of the Cuban American National Foundation, a Miami-based organization committed to bringing democracy to Cuba.
Bush also lives in Miami, served two terms as governor from 1999 to 2007 and was an unsuccessful candidate last year for the Republican nomination for president.
Romney, the son of former Republican presidential nominee Mitt Romney, is a Massachusetts businessman and venture capitalist.
One of the people confirming Bush's withdrawal from the bid with Jeter in May said the former governor didn't put up enough of his own money to have the controlling interest he sought. The commissioner's office wants the purchasing group to demonstrate it has enough cash both to close the deal and operate the team.