Jason Witten practicing Wednesday, battling through three injuries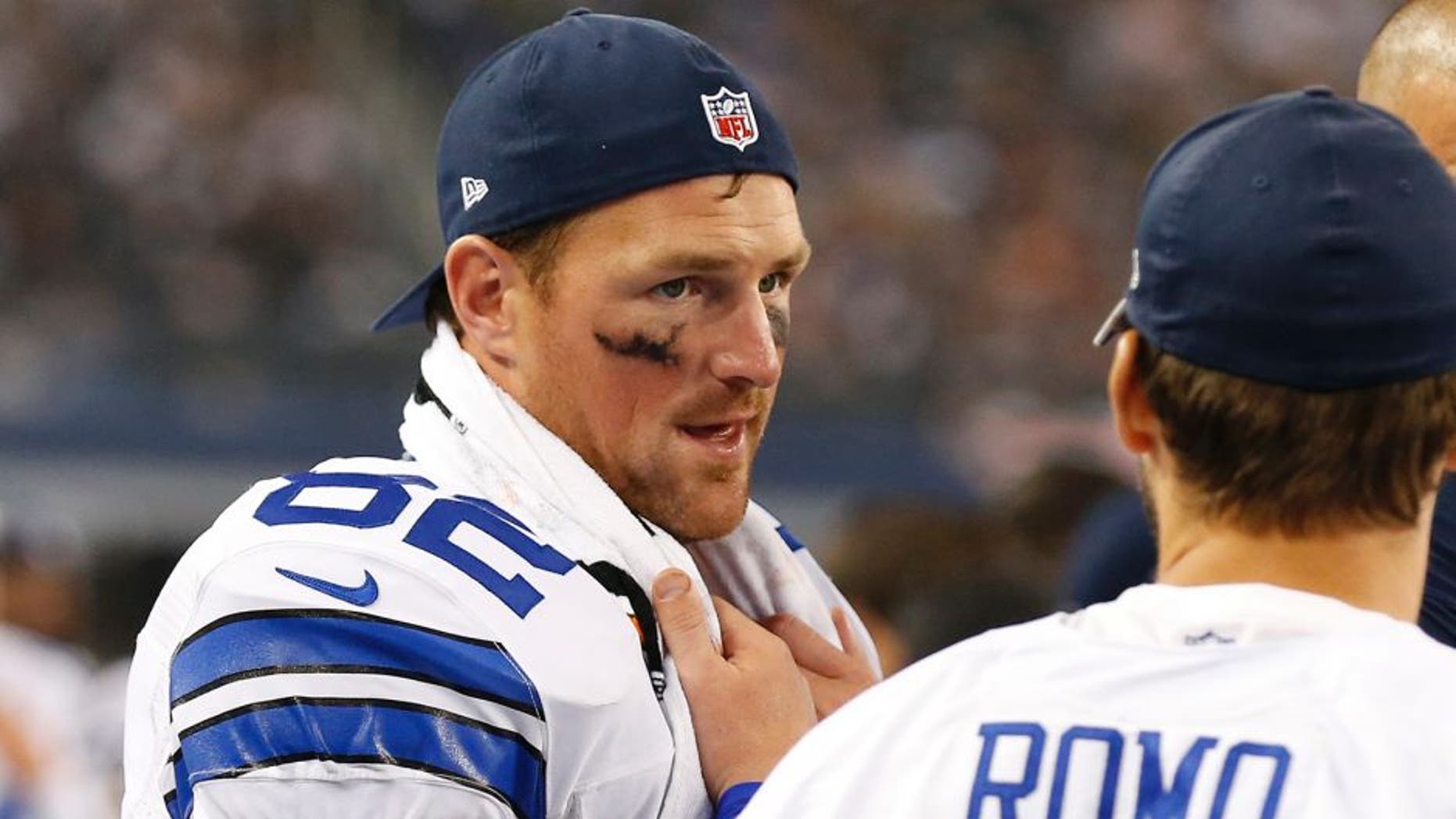 Dallas Cowboys tight end Jason Witten is dealing with a sprained left and right ankle, and a sprained knee, but that won't stop him from practicing and likely playing in Week 3. According to beat reporter Clarence Hill of the Star-Telegram, Witten is practicing Wednesday.
Would you expect anything less from the 33-year old veteran who gives meaning to the term "ironman." Over the last 11 seasons, Witten hasn't missed a single start. Even three different sprained lower body parts in one week is unlikely to hold him back.
If Witten suits up Sunday, his presence could be a major factor. Without Tony Romo and Dez Bryant, the offense can use Witten's efficiency as a blocker and his reliability on underneath routes for backup quarterback Brandon Weeden.