Jason Terry can only use bad words to describe the Rockets' chemistry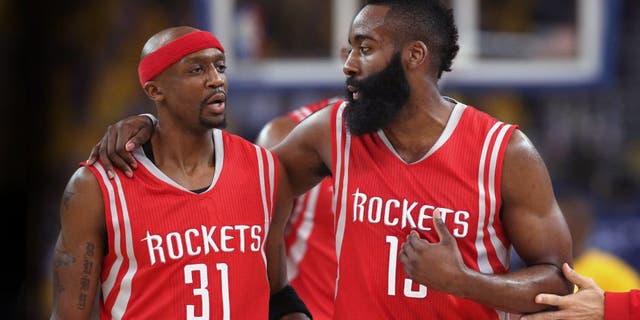 If you gave Jason Terry a dime for every time the general public could think the Rockets had turned their season around, he'd have...at least 50 cents. Houston, who started off poorly, had seemed to have hit its stride of late. And it went into Wednesday night's game against the Trail Blazers a half a game up on Portland for the No. 8 seed in the West.
Now, that is no more. The Rockets' third consecutive loss pushed them a game below .500 and out of the current playoff picture. And Jason Terry, whose Rockets team has taken loads of deserved criticism this season, didn't seem too happy following the defeat:
Terry can speak with some expertise on this matter, considering he was part of a championship Mavericks team that notoriously got along well in 2011. And when a 38-year-old, 17-year vet feels that strongly about his team, it's always going to open some ears.
Houston came into the year as one of the five supposed elite teams in the Western Conference -- along with the Warriors, Spurs, Thunder and Clippers. Obviously, as the Rockets sit closer to the bottom than to the top of the West at 27-28, things haven't gone well.
The chemistry has seemed off all year. Terry is just confirming, in the most aggressive way, what our eyes are already telling us.