James, Allen aiming to return to Heat lineup; Wade and Bosh out for game with Philadelphia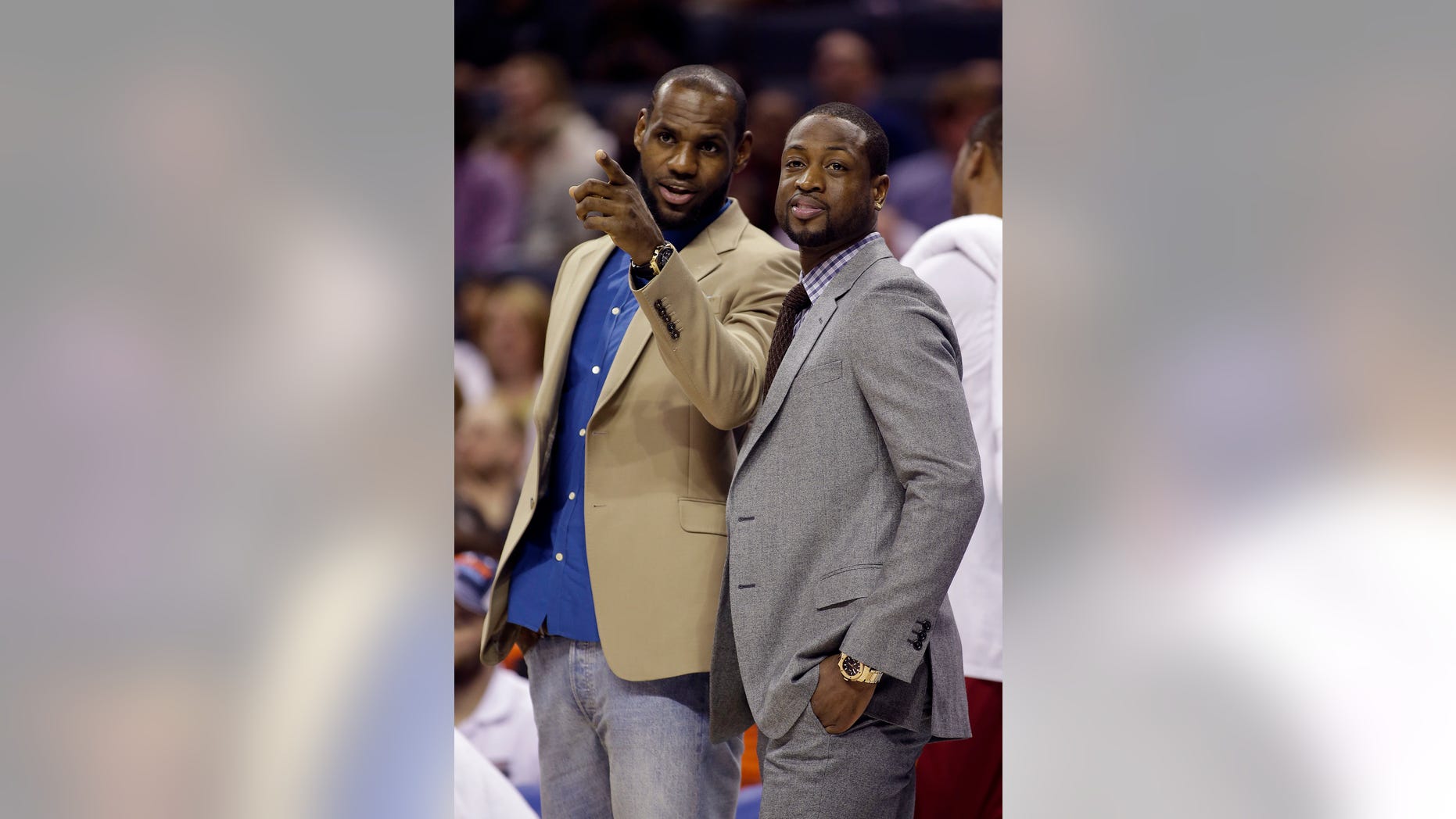 MIAMI – LeBron James and Ray Allen will be game-time decisions for the Miami Heat when they face the Philadelphia 76ers on Saturday night.
Heat coach Erik Spoelstra says James and Allen will warm up with intent of playing. James has been sidelined with a hamstring strain, and Allen has dealt with a sprained ankle.
The Heat will be without guard Dwyane Wade and center Chris Bosh. Wade is dealing with ankle and knee soreness. Bosh has a sore right knee.
The Heat entered Saturday with a magic number of three for securing the best record in the NBA for the regular season and home-court advantage throughout the NBA playoffs.