Jameis Winston becomes first Buccaneers rookie to accomplish this feat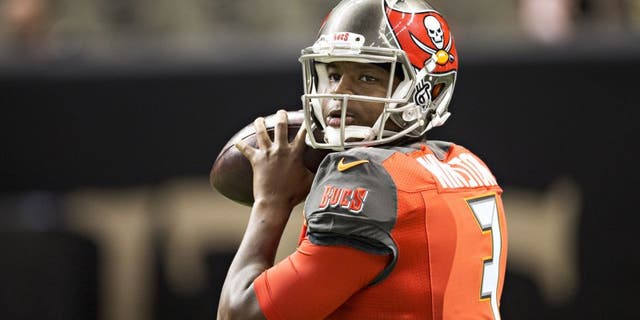 NEWYou can now listen to Fox News articles!
The Tampa Bay Buccaneers are sending yet another player to the 2016 Pro Bowl. This time, it's the team's new franchise quarterback, Jameis Winston.
Best of all, as Rick Stroud of the Tampa Bay Times explains, Winston now becomes the first Buccaneers rookie in history to earn the honor of going to the Pro Bowl.
He'll be replacing Tom Brady, who decided against the trip to Hawaii. Winston finished up the year with 4,042 passing yards, 22 touchdowns and six rushing scores as well. The top pick from the 2015 NFL draft proved to be the complete package and a leader for Tampa Bay this season.
Jeff Smith writes about the NFL for FOX Sports. You can find him on Twitter @JSM8ith.