Jaguars release team-themed emoji keyboard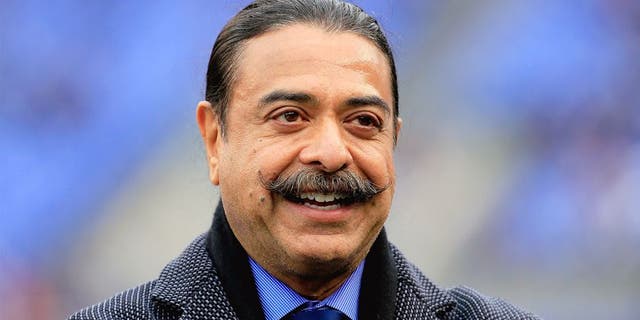 The Jaguars may not be one of the NFL's more successful teams on the field just yet, but the franchise has proven it's leading the way in terms of innovation.
On Wednesday, the Jaguars capitalized on the emoji craze by releasing their own emoji keyboard downloadable through the team's official app.
Now, Jaguars supporters who want to pepper their texts or emails with an emoji of team owner Shad Khan and his trademark mustache or second-year quarterback Blake Bortles can do so.
Defensive tackle Sen'Derrick Marks seemed pleased with the results.
Jacksonville is the first team in the NFL with their own emojis and but Jaguars digital media manager Chris Burdett said he expects other teams will follow suit shortly.
"It's a matter of time," Burdett said, via ESPN's Mike DiRocco. "We actually had Packers fans tweeting into the Jaguars handle upset they weren't getting the best digital experience.
"We're making other fans jealous and I love that."
And if Jags fans are upset their favorite players isn't featured yet, there's no need to panic. The team said the keyboard will continue to evolve as the season progresses.
"We will continue our push to be a league leader in innovation," Jaguars president Mark Lamping said, via ESPN. "Providing our fans with access to incredible technology to further enhance their overall experience with the Jaguars brand is important to our organization."
(h/t ESPN)
Photo credit: Rob Carr/Getty Images