Isles' Martinek injured at World Championships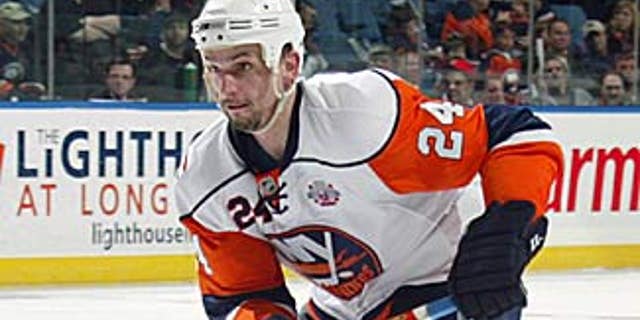 New York Islanders defenseman Radek Martinek was hospitalized with a concussion after a hit to the head during the Czech Republic's 4-2 victory against Latvia on Saturday at the World Hockey Championships.
Martinek was carried off on a stretcher after being struck by Latvia defenseman Arturas Kulda 14:40 into the game, played in Bratislava, Slovakia. Kulda was penalized for the hit.
Martinek's agent, Mike Deutsch, confirmed to Newsday via text he is awaiting updates but has been told Martinek did not suffer a spinal injury as was originally reported.
"No spinal injury. He's doing well. Will be released from the hospital tomorrow." said Deutsch in his text.
Team doctor Radomir Holibka told Czech public television that Martinek was in stable condition at a Bratislava hospital but is unlikely to play again in the tournament.
The oft-injured Martinek, 34, is eligible to become an unrestricted free agent this summer. Martinek had 3 goals and 16 points in 64 games with New York last season. Since joining the Isles in 2001, Martinek has suffered several severe injuries, including a broken leg, torn knee ligaments and shoulder problems.
Material from wire services was used in this report