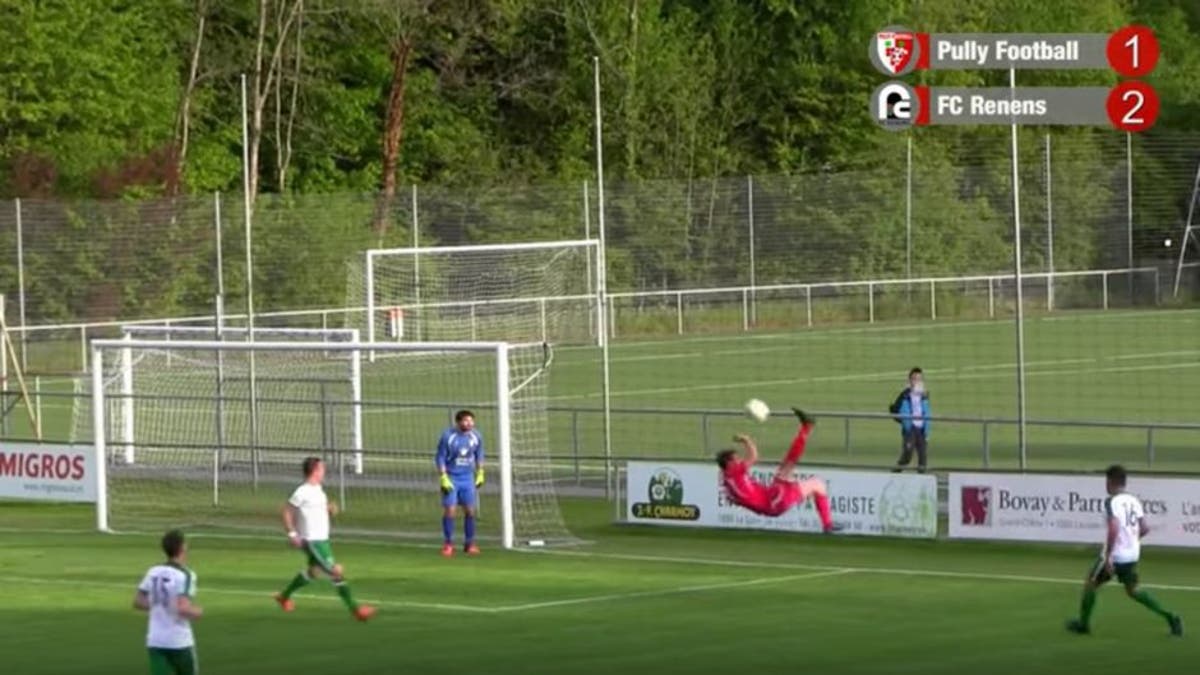 It's not often that Swiss soccer highlights make their rounds on the internet, but when something amazing happens and there's video of it, eventually it'll make it to the masses.
Such is the case for Pully Football's Adrien Gulfo, who hit a worldyagainst FC Renens in theCoupe de Vaudoise semifinal earlier this month. The Pully defender popped up the ball high in the air, timed his leap perfectly to make contact with a bicycle kick that settled delicately into the far corner of the net.
There was just one problem for Gulfo.He hit it into his own net.
So, it's not ideal. But remove the own-goal aspect from it for just a second and imagine he's a striker. That angle is unreal. Sure, the keeper might have been on his toes and been more poised to stop the attempt, but what a hit. The good news for Gulfo and Pully is that the world's most stylish own goal didn't come back to haunt them.
The match wound up finishing 3-3, and Pully pulled out a 4-3 win in the penalty shootout. They'll take on Malley in the final on May 25.
MORE FROM FOX SOCCER: