Indianapolis Hosts Super Bowl -- and 800-Foot Zip Line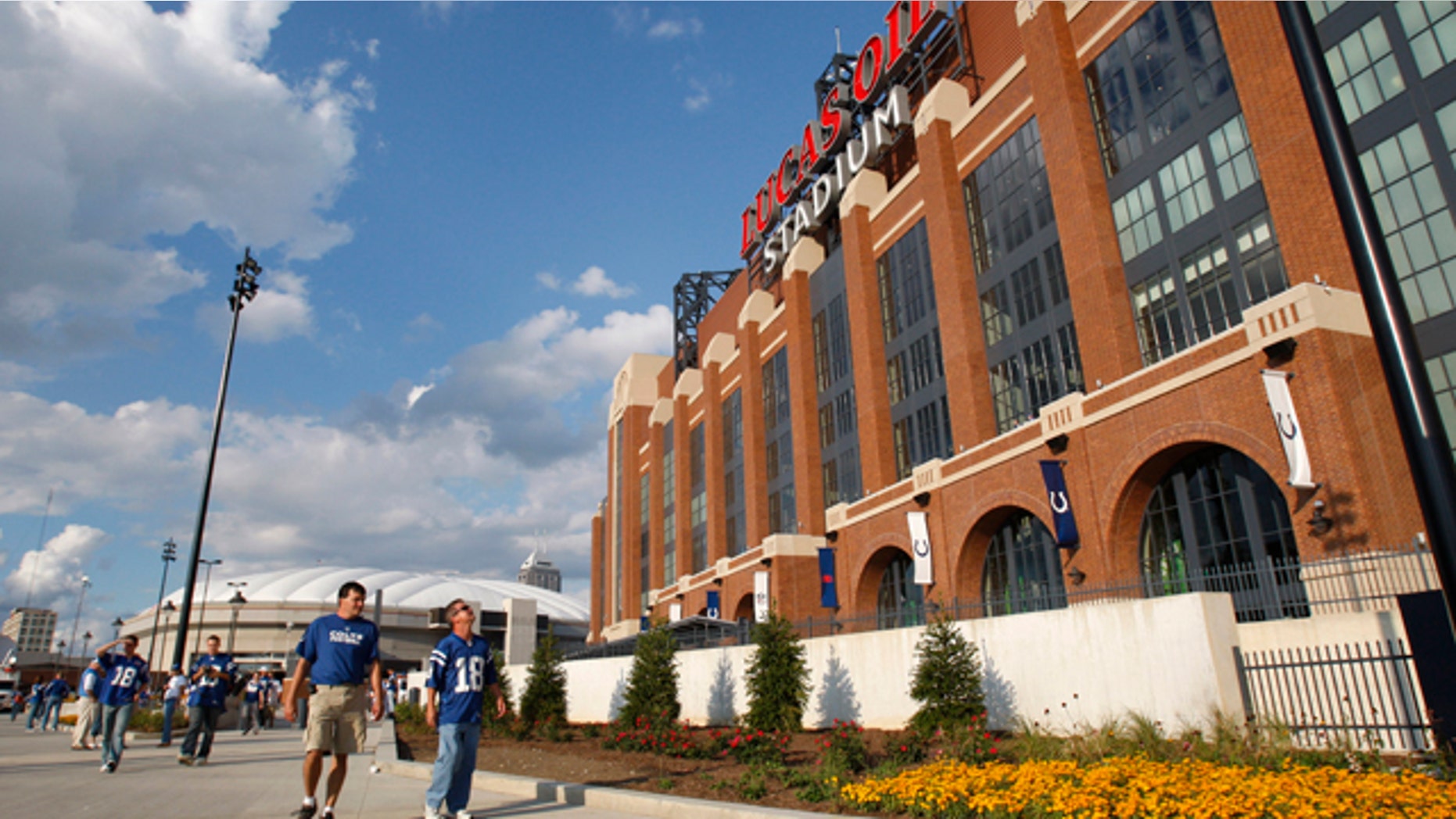 INDIANAPOLIS – For thrill seekers, the Super Bowl won't be the only excitement in downtown Indianapolis.
Starting Jan. 27, thousands of brave souls are expected to climb a 95-foot tower, strap into a harness and go soaring 800 feet across the Super Bowl Village toward Lucas Oil Stadium.
Fans say chilly weather won't deter them from buying $10 tickets to ride the Super Bowl Village's signature attraction, The Indianapolis Star reports.
"I don't care if it's 12 below zero and a snowstorm, I'm going to be there," said Constance Macy, of Fishers. "How often can you fly down a zip line in downtown Indy? And who knows if we'll ever get the Super Bowl here again?"
The zip line will be the first for a Super Bowl but not a first for a major sporting event. Super Bowl organizers borrowed the zip line idea from the 2010 Winter Olympics in Vancouver, British Columbia, where fans waited up to four hours for a ride. Indianapolis organizers even dealt with ZipTrek Ecotours, the same Canadian company that ran the Olympic zip line.
"We were in from the start," said ZipTrek CEO David Udow. "We were thrilled at how popular it was at the Olympics, that fans were willing to wait four or five hours just for a single ride. I'll never forget hearing somewhere that the zip line was the most popular thing at the Olympics besides the Olympics themselves."
Udow says the zip line should be able to handle four riders at a time, up to 120 riders an hour.
Shawn Hitchcock, the host committee's director of special projects, said chairman Mark Miles first proposed bringing the zip line to Indianapolis. Hitchcock believes the zip line could be the must-see attraction of the Super Bowl Village. Upon completion of the installation, which begins Jan. 19, it will be the single longest temporary zip line ever constructed.
"It's been by far people's favorite thing to talk about," Hitchcock said. "I think the zip line will have such a great presence, and not just for the people riding, but everyone. It's a jaw-dropping attraction and a big part of the atmosphere we are trying to create with the Super Bowl Village."
Organizers say they are emphasizing safety in light of August's deadly Indiana State Fair stage collapse and the possibility of fierce winter winds. ZipTrek has worked with a local architectural firm to erect the launch and landing towers, and Indianapolis' Department of Code of Enforcement has inspected their work.
"We are very cognitive of what happened at the State Fair," said Udow. "And I can tell you that safety is our No. 1 priority. If we can't provide the highest level of safety, then we just won't do it."
Such worries don't seem to discourage fans.
"As soon as we heard about the zip line, I called my husband and my brother and told them we're doing it," said Florence May of McCordsville. "We want to get the whole family together and head down there. I'm hoping we can do it at night. How cool of a view would that be?"
Tickets were released to the public this month and are selling quickly, Hitchcock said. About half of the slots will be presold, with the remainder available after the village opens. Ten-dollar tickets will be available for fans weighing between 60 and 250 pounds each day the Super Bowl Village is open, from Jan. 27 through Feb. 5, Super Bowl Sunday.