Houston Texans coach defends QB Deshaun Watson after school official's racist remark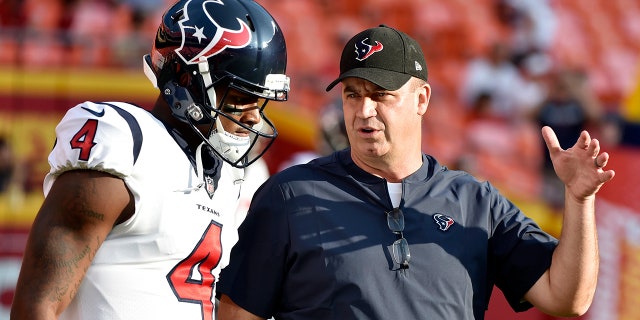 Houston Texans head coach Bill O'Brien on Wednesday blasted a Texas school superintendent after the official criticized quarterback Deshaun Watson in a racially tinged social media comment, saying "you can't count on a black quarterback."
O'Brien addressed the comment attributed to Onalaska ISD Superintendent Lynn Redden during a news conference.
"I really don't want to waste a lot of time responding to outdated, inaccurate, ignorant, idiotic statements," he told reporters. I'll just let Deshaun's proven success on the field, his character off the field speak for itself. He's one of the greatest guys I've ever coached. He represents everything that's right about football, about life. His teammates respect him. His coaching staff respects him.
"In this day and age, it's just amazing that BS exists. But it does. We're moving forward. And our fans, they love Deshaun and we're really concentrating on the Giants [Houston's next opponent], but I feel like I've wasted about a minute and a half responding to that BS."
Redden made the comment on Facebook in response to a Houston Chronicle game story about the Texans' loss to the Tennessee Titans. Redden was unhappy with Watson's performance following the final play of the game.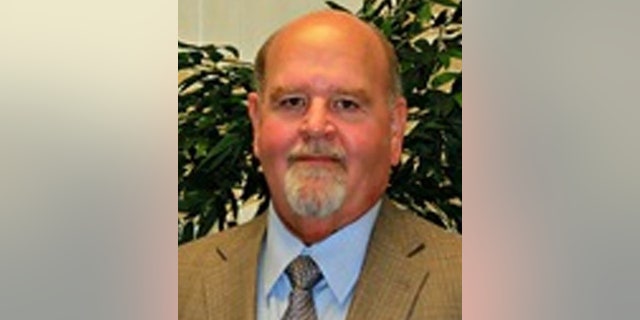 "That may have been the most inept quarterback decision I've seen in the NFL," he said of the former Clemson star. "When you need precision decision making you can't count on a black quarterback."
Redden expressed his regret to the newspaper and said he deleted after he realized his post was public.
When asked about the comment Wednesday, Watson took the high road.
"That's just everyday life, I guess," he said. "But, I'm all about love, so I don't have none of that. I don't focus on none of that. I love all people and that's what I focus on."
"In this day and age, it's just amazing that BS exists."
Watson threw for 1,699 yards and 19 touchdowns in seven games last year. His season was derailed because of injury.
As for Redden, the school district said in a statement it "does not condone negative comments or actions against any race," according to USA Today. The district hasn't said if Redden will face any kind of punishment.