Holland undoes 'Wild Thing' haircut in effort to stop personal slide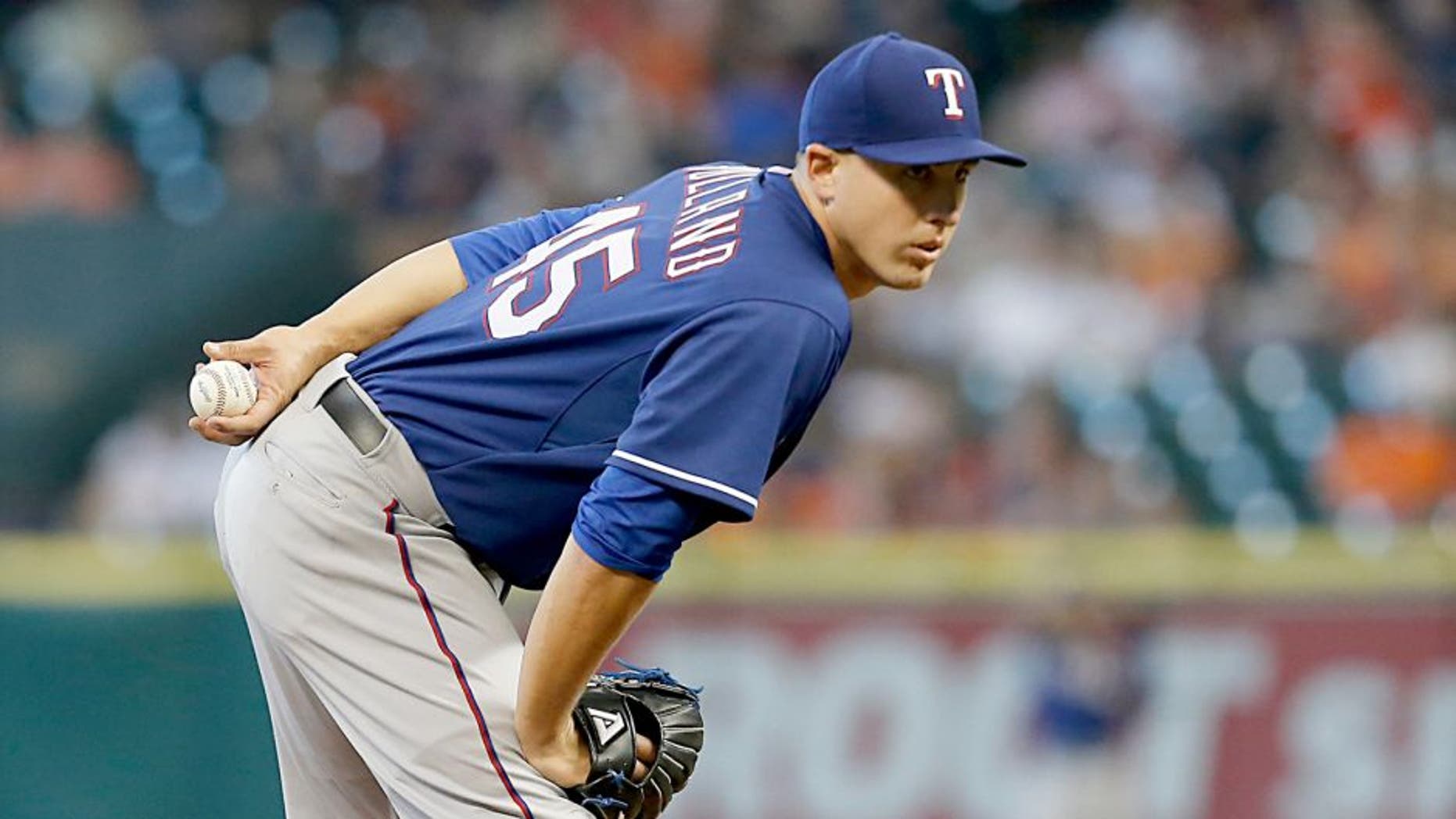 Texas Rangers left-hander Derek Holland made headlines in early September by sporting a haircut similar to the one worn by Charlie Sheen's Ricky Vaughn in the 'Major League' films. Sheen even met Holland during a series in Anaheim for a photo-op.
However, a string of rough outings by Holland has inspired him to do away with the 'do.
Apparently, as he told Evan Grant of the Dallas Morning News over the weekend, Holland was tired of hearing about the haircut as a potential 'reason' he had allowed 17 runs in 17 innings of work prior to his start on Sunday.
"I don't want for people to have it as an excuse if I do good or bad," Holland told Grant. "People want to blame my hair and, come on, that's not it. My hair doesn't throw the ball. I'm going to be who I am. I get that I draw a little bit of attention to myself. I'm goofy. But I do everything I can to prepare myself and compete. I know how seriously I take it."
With his new, more modest buzz cut in tow, Holland threw five innings on Saturday against the Houston Astros, allowing seven hits and four earned runs.