Hoiberg: The thirst was real on Bulls' shot selection during latest preseason loss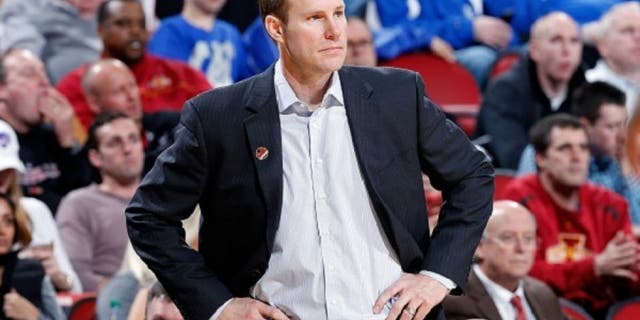 Chicago's previous head coach, Tom Thibodeau, is 57 years of age. The team's new head coach, Fred Hoiberg, is just 42.
While those facts have little to do with each person's ability to be an NBA head coach, they do mean that the younger Hoiberg may be a little more dialed in to the way the young men on his team choose to speak.
After the Bulls shot a dismal 34.4 percent from the field during an 18-point preseason loss to the Nuggets, Hoiberg used a term to describe the team's shooting that was likely a first to come out of the mouth of an NBA head coach.
It's unclear of using phrases like these will help endear Hoiberg to his players that much more quickly. But if nothing else, we could be in for a season's worth of extremely entertaining postgame quotes.
MORE NEWS: Want stories delivered to you? Sign up for our NBA newsletters.