History lesson: Keselowski knows the fastest car doesn't always win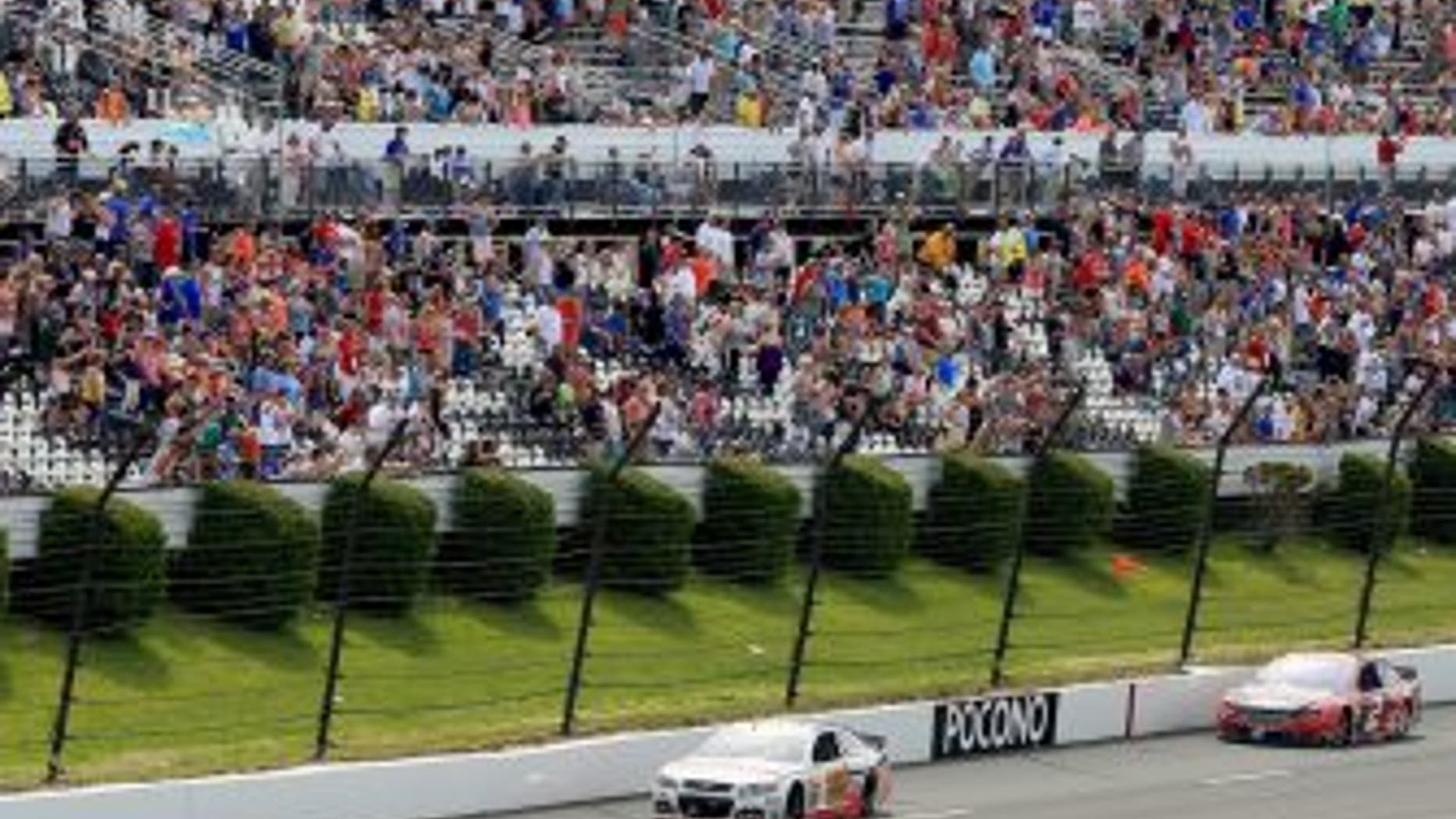 Brad Keselowski is enough of a historian of automobile racing to know the dominant car doesn't always win.
In fact, through the first 14 races of the 2014 NASCAR Sprint Cup Series season, the driver who led the most laps in a given race has only won seven times. Twice already this season, race winners have led less than 10 laps. That's just how things happen sometimes.
And while that might not make the sting of failing to win Sunday's Pocono 400 any easier, at least the 2012 Sprint Cup champion knows days like this happen.
To recap: Keselowski led 95 of the first 155 laps around the three-turn, 2.5-mile Pocono track, but picked up a piece of trash on his grille late in the race. The object made the engine temperatures spike in his Team Penske Ford, with engine failure a real possibility.
With five laps to go, Keselowski tried to get on Danica Patrick's rear bumper to dislodge the debris, but she got loose, he lost momentum and Dale Earnhardt Jr. passed Keselowski for the victory.
It was a tough way to lose, no doubt. But Keselowski accepted responsibility.
"I feel like this one is kind of on me and the circumstances," he said. "I was trying to do something to help my car out and I knew it was going to break and I was going to get passed so I was trying to make whatever move I could do to help clean it off, and I'm not sure I did enough to make a difference. I made enough of a difference to lose the lead in the process."
Keselowski said he figured he was in good shape to get rid of the debris, only to realize too late he wasn't at all.
"I thought I had enough of a cushion, and when I got down in the corner and the car in front of me (Patrick) got sideways I realized I had made a mistake," said Keselowski.  "But it was too little, too late, but still proud of the speed, good execution today on probably all ends but mine, and something to look forward to as we move forward and come back here in a month or so."
In his post-race comments, Earnhardt said he thought Keselowski had the best car all day, but Keselowski said the fastest car was the one out front with clean air on its nose.
"I thought we were pretty equal," Keselowski said. "I thought there were five or six cars that were really equal, the 4 (Kevin Harvick), the 14 (Tony Stewart), the 41 (Kurt Busch), the 88 (Earnhardt) and us. I thought it was kind of a lottery draw as to whoever had the lead in the clean air as far as who was going to win it, and just -- Dale once he got up front, he was probably a little better than I was with the clean air."