Hertha Berlin soccer players kneel before game in solidarity with NFL players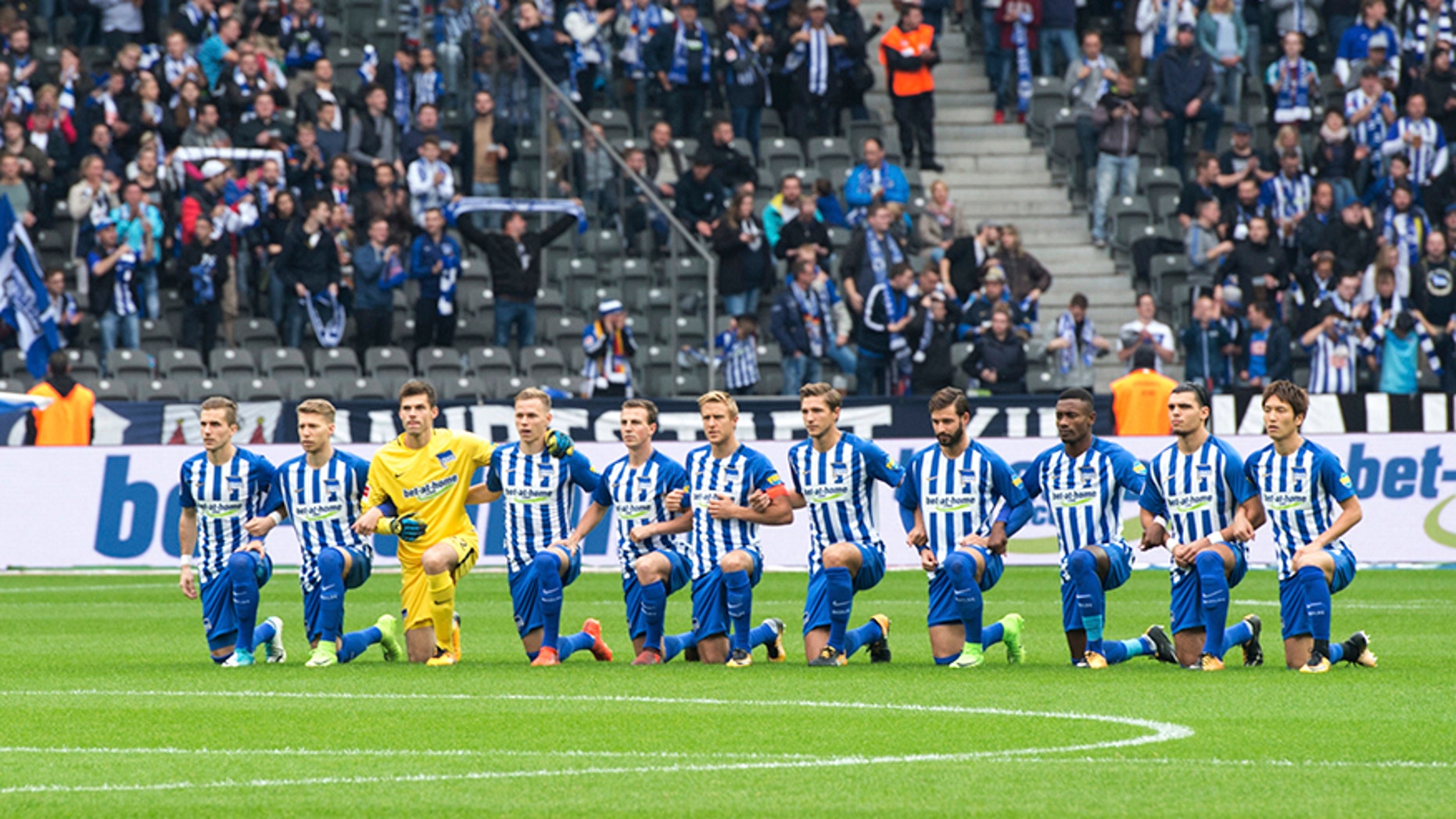 The "take the knee" movement has moved across the Atlantic after a professional German soccer club kneeled before their game Saturday in apparent solidarity with NFL players in the U.S.
Hertha Berlin's starting lineup linked arms then took a knee before their Bundesliga match at home against Schalke 04. The club's coaching staff, officials and substitutes also kneeled.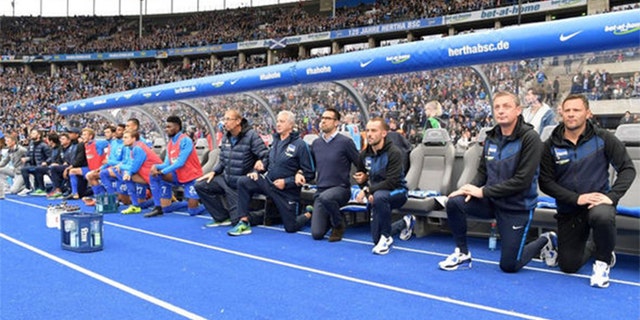 On Twitter, the club said: "Hertha BSC stands for tolerance and responsibility! For a tolerant Berlin and open-minded world, now and forevermore!"
TRUMP: NFL SHOULD HAVE SUSPENDED COLIN KAEPERNICK FOR KNEELING
The club's announcer told fans in attendance: "Berlin is colorful. Hertha BSC stands for diversity and against violence. For this reason, we are joining forces with the protest of our fellow American athletes to take a stand against discrimination. For a tolerant Berlin, both now and forevermore."
The action was intended to show solidarity with NFL players who have been demonstrating against discrimination in the U.S. by kneeling, sitting or locking arms through the anthem before games.
TRUMP GOES AFTER JEMELE HILL AND ESPN, TARGETS NFL 'TAX BREAKS'
Last year, former San Francisco 49ers quarterback Colin Kaepernick kneeled during the national anthem to protest police mistreatment of black males. Kaepernick has not been signed since he opted out of his contract with the 49ers.
President Trump reignited the controversy last month during a campaign rally in Alabama. Trump told supporters that owners should fire players who kneel during the anthem.
The Associated Press contributed to this report.