He did it again: Mike Riley slays another CFB giant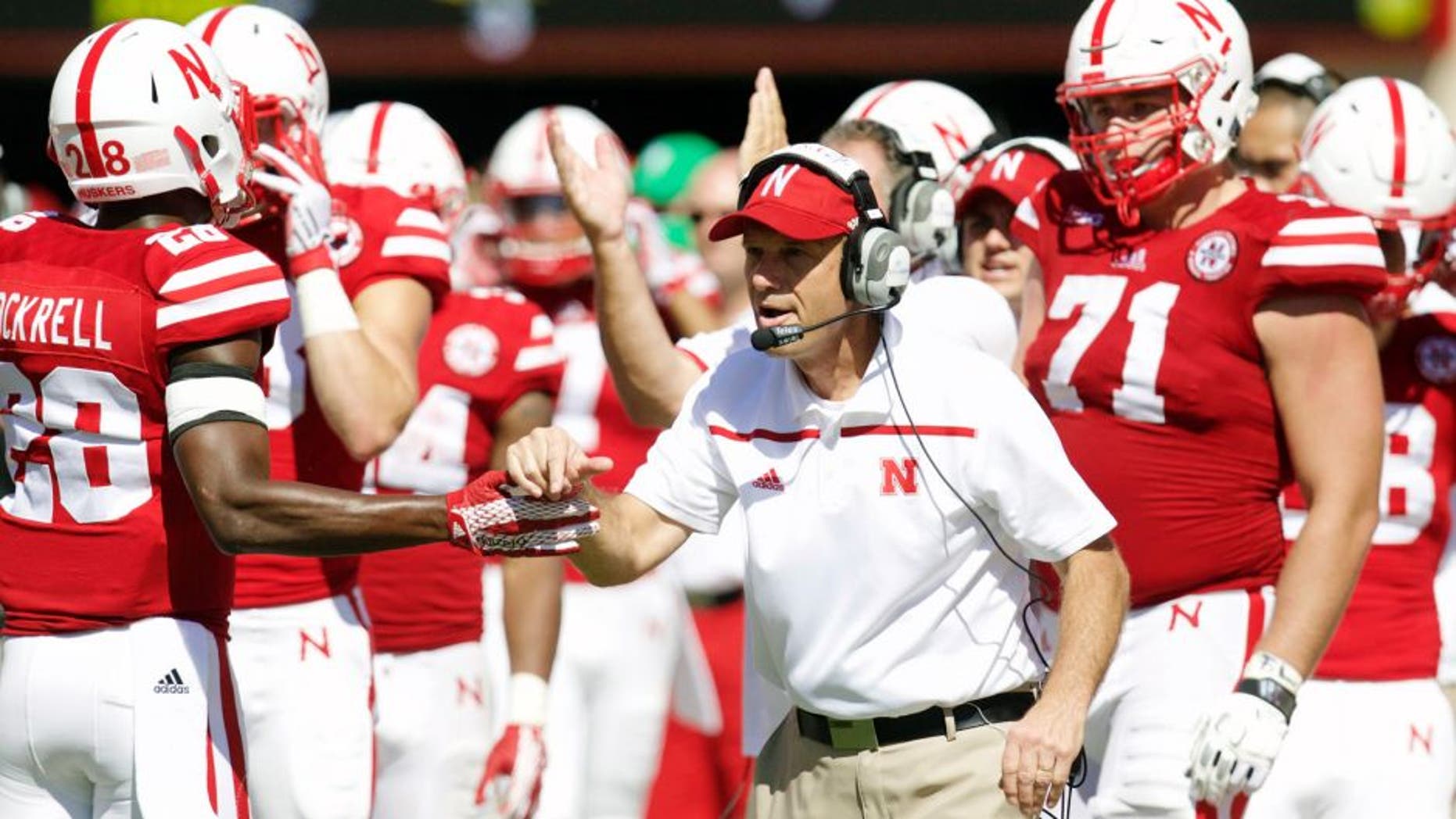 Taking down a giant like Michigan State could be just what the Huskers need to springboard the Mike Riley era. Bruce Thorson USA TODAY Sports
In stunning fashion, the Nebraska Cornhuskers took down the previously unbeaten Michigan State Spartans in front of an electric crowd of 90,094 Husker fans.
The Huskers have endured enough heartbreak for a lifetime this season having lost 5 games by a combined 13 points. Things were getting rocky for new head coach Mike Riley and when the team laid an egg last Saturday at Purdue, the state felt on fire.
If losing to Purdue wasn't bad enough, giving up 55 points to a Boilermakers squad that scored 41 points in their last three games combined had a lot of people inside the state wondering if Riley was the right man for the job.
It seemed like all hope was lost for the 2015 season but even though the Spartans came into the game in the top 10, there was a quiet confidence about the Huskers all week. The reason was simply that Mike Riley was hired in part to continue being a giant slayer.
Even when his teams have had struggles, he always seems to pull off the big win. The win Saturday marks Riley's sixth victory over a top-10 opponent in the past 10 seasons, and is the second straight season he has coached his team to a win over an opponent ranked seventh or higher in the AP poll.
This was the first time in 14 seasons the Huskers beat a top six opponent, dating back to 2001 when they took down rival Oklahoma. Husker fans around the country hope this is the type of game that can springboard the program to more sustained success.