Hawks general manager's racial remark led to probe that brought down owner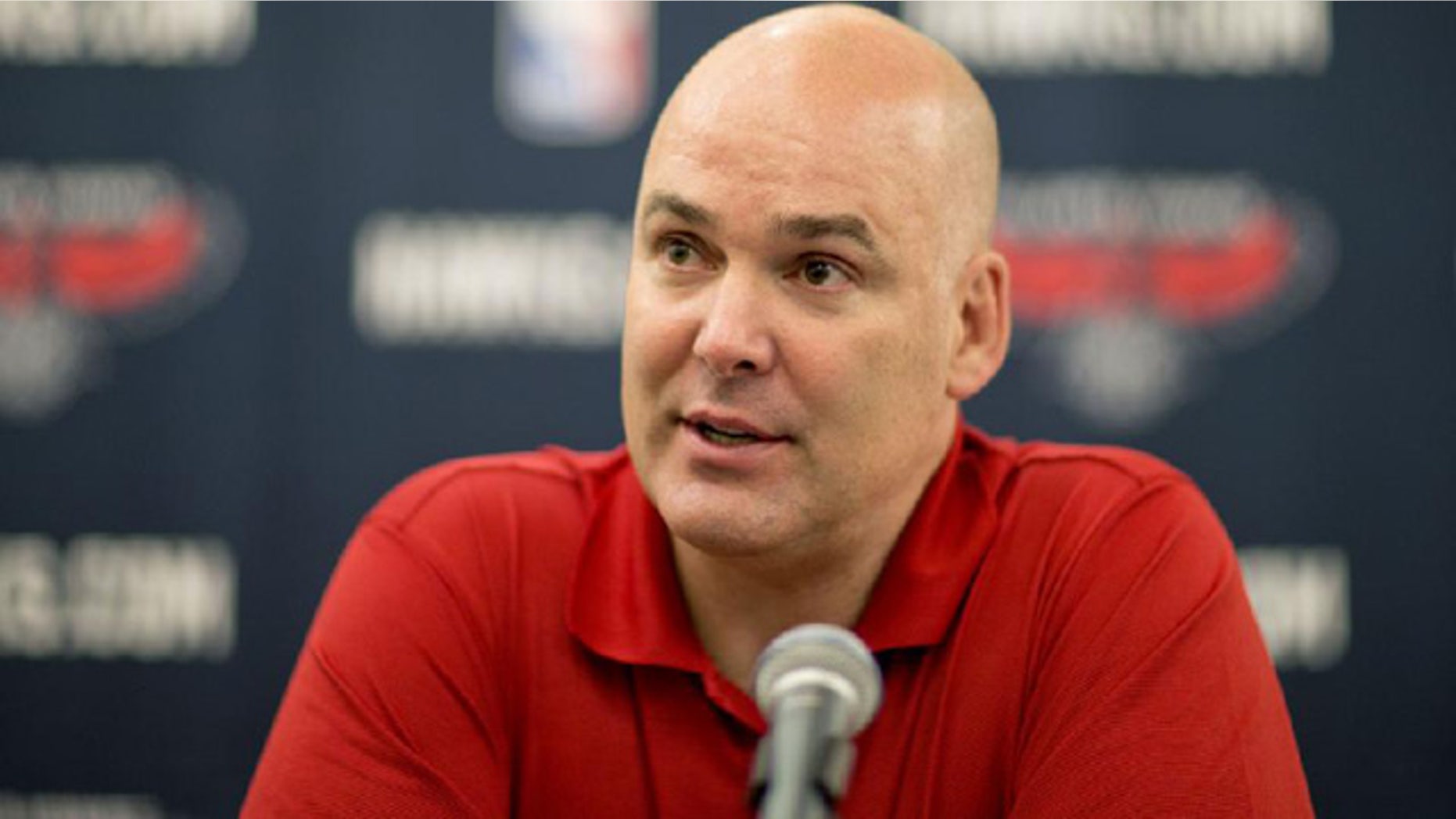 A racially charged remark made by Atlanta Hawks General Manager Danny Ferry sparked a complaint from a minority owner of the NBA team that lead to an internal investigation and the pending sale of the team by majority owner Bruce Levenson, according to new reports.
MyFoxAtlanta reported that Hawks shareholder Michael Gearon wrote a letter to Levenson requesting that he fire Ferry over a remark he made during a recorded conference call discussing free agent Luol Deng. The letter, dated June 12 of this year, says that Ferry discussed Deng's positive attributes as a player before describing his negatives.
At that point, Gearon's letter claims, Ferry said that Deng "has a little African in him. Not in a bad way, but he's like a guy who would have a nice store out front but sell you counterfeit stuff out the back."
"We were appalled that anyone would make such a racist slur under any circumstance, much less the GM of an NBA franchise on a major conference call," Gearon's letter reads, in part. "One of us can be heard on the tape reacting with astonishment."
Deng was born in present-day South Sudan, and emigrated first to Egypt and later to England before playing college basketball at Duke University. Ferry, who is white, also played college basketball at Duke, graduating approximately 14 years before Deng arrived at the school in 2003.
Hawks CEO Steve Koonin responded to a request for comment from MyFoxAtlanta by claiming that Ferry was presenting a compendium of information from scouting reports about Deng.
"Danny made a terrible mistake, he glosses over all the reports, and indicted an entire continent," Koonin said. The CEO added that Ferry had been punished, but did not elaborate on what the specific punishment was.
The letter from Gearon sparked an internal investigation that uncovered an August 2012 e-mail written by Levenson, in which the owner theorized that white fans did not attend Hawks games because they were "scared away" by the majority-black crowds.
"Please don't get me wrong," Levenson's e-mail said. "There was nothing threatening going on in the arena back then. I never felt uncomfortable, but I think southern whites simply were not comfortable being in an arena or at a bar where they were in the minority."
Levenson said he voluntarily reported his e-mail to the NBA in July, and informed NBA Commissioner Adam Silver of his intent to sell his stake in the team Sunday. That same day, Levenson described his remarks in the e-mail has "inflammatory nonsense."
Silver, who banned Los Angeles Clippers owner Donald Sterling from the NBA for life earlier this year after recordings of him making disparaging remarks about black people were made public, commended Levenson for self-reporting the email and "for putting the best interests of the Hawks, the Atlanta community, and the NBA first." Silver added that Levenson's remarks were "entirely unacceptable and are in stark contrast to the core principles of the National Basketball Association."
A month after the letter from Gearon was written, Deng signed as a free agent with the Miami Heat.
The Associated Press contributed to this report.