Hassan Whiteside announces he will re-sign with the Heat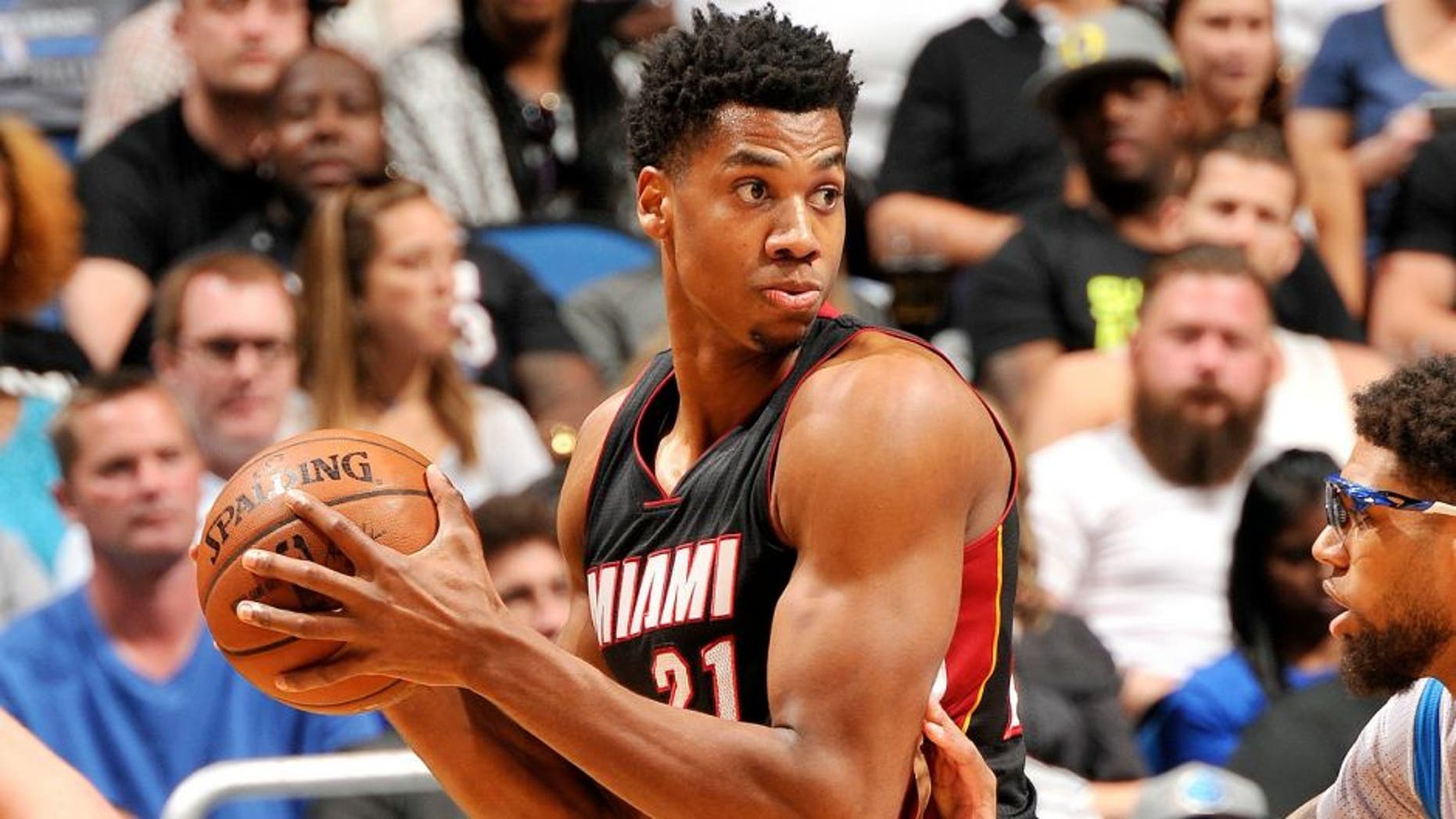 Hassan Whiteside announced Friday that will re-sign with the Miami Heat.
Whiteside, 27, broke the news on the Players' Tribune:
Terms of the deal have not been disclosed. Whiteside reportedly had been choosing between returning to the Heat and signing with the Dallas Mavericks.
The 7-foot center had a breakout performance this past season, averaging career highs in points (14.2), rebounds (11.8) and blocks (3.7) per game. In fact, he led the league in blocks with 269.
He sprained the MCL in his right knee during the Heat's loss to the Toronto Raptors in the Eastern Conference semifinals, but had been just as effective in the postseason (12.0 points, 10.9 rebounds and 3.5 blocks per game) as in the regular season.
Retaining Whiteside is important first step for the Heat in free agency. In addition to trying to sign Kevin Durant, Miami has to try to retain longtime franchise cornerstone Dwyane Wade. Plus, Gerald Green, Luol Deng, Joe Johnson, Udonis Haslem, Dorell Wright and Amar'e Stoudemire also are unrestricted free agents.
Whiteside originally was drafted in the second round (33rd overall) by the Sacramento Kings in 2010, he bounced around the D-League and overseas leagues during the 2012-13 and 2013-14 seasons, and he joined the Heat prior to the 2014-15 season.