HAMMOND: Drivers Have Backs Against The Wall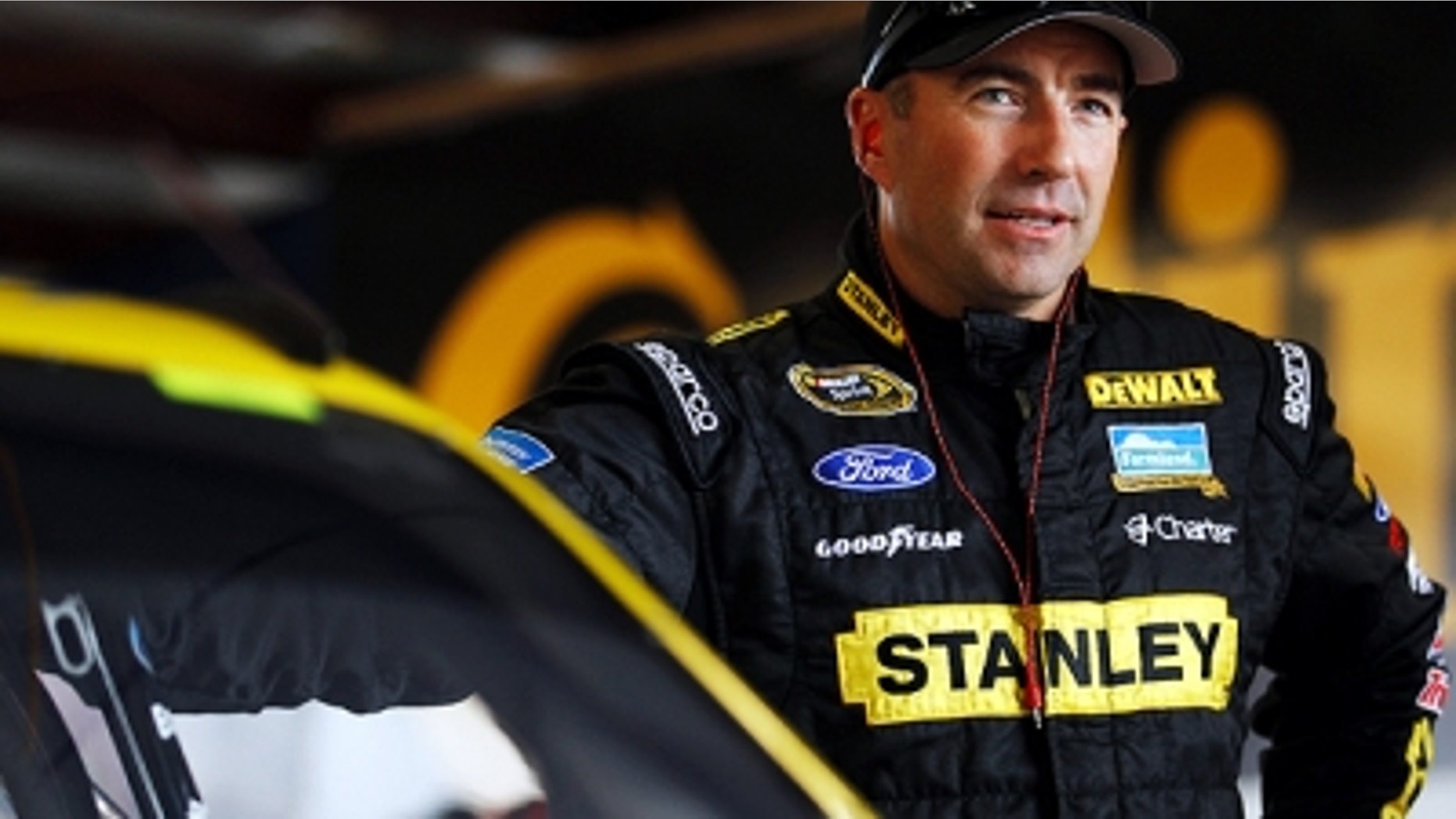 I am very excited to see how everything plays out during these final four races of what we call our regular season. I really believe we are going to see guys let it all hang out and roll the dice in some situations.
I hate to use the word desperation, but there are guys out there who are desperate to make the NASCAR Chase for the Sprint Cup, knowing the opportunity will slip through their fingers unless they make something happen.
Look at what one race did for Marcos Ambrose: Winning last Sunday at Watkins Glen propelled him right up into the Chase wild-card discussion. That's the good news. Now the bad news is there simply isn't enough time, with only four races left, to jump in front of all the other one-race winners in the points.
So Ambrose and his team have to go to the luck bank, the Magic 8 Ball, a fortune teller or whatever it takes to pull off a second win. That would all but guarantee him a spot in the Chase. To pull that rabbit out of their hat for that second win is going to be a tall order. On the plus side, Ambrose runs really well at Michigan, where we are this weekend, plus Bristol and Atlanta. So he does have a legitimate shot.
Jeff Gordon is another one who finds himself with his back against the wall. I promise you that people over there at Hendrick Motorsports are racking their brains searching to see if there is anything left they can give him these next four weeks so that he can get his second win to make the Chase.
If you like irony, as I do, then look who is 12th in points — also with one win: Ryan Newman. Newman and his Stewart-Haas Racing team get their cars and motors from Hendrick Motorsports, which, obviously, will be trying to beat them so that Gordon can knock Newman out of the Chase. It's storylines like this that make NASCAR so exciting.
So you have those five guys with one win who desperately need that second victory to make the Chase. Then you have all the guys who are all but locked in the Chase, who have nothing to lose these next four races, trying to get another win because of the three additional bonus points they would receive when the Chase begins.
You have to know that folks such as Jimmie Johnson and crew chief Chad Knaus would love to win all four of these races. Not only would it give them 12 bonus points to add to the nine they already banked, but it would take wins and points off the board that could possibly help the likes of Gordon and Kyle Busch. You don't want to face guys you know can possibly beat you, so if Johnson can knock that No. 18 or that No. 24 out of the Chase, he'll do it.
I guess you might classify these next four races as an elimination round in more ways than one.
For these teams and drivers, there will be a lot of sleepless nights and a lot of strategy sessions evaluating all possible scenarios. To me, the winners in all of this are the fans. They are really going to see some exciting races and finishes these next four weekends. Just think if we were to roll into Richmond, the final race before the Chase starts, with five guys needing a win to make the Chase.
Someone who isn't one of the five who have the one win but needs to be considered is Carl Edwards. Not only is he really good at Michigan, which again is where we are this weekend, but he is feeling really confident. That goes a long way for a driver.
What if Edwards wins at Michigan and then joins Newman, Gordon, Joey Logano, Kyle Busch and Ambrose with one win. That then would make the last three regular-season races even more gut-wrenching for these teams. So that No. 99 team really needs to throw caution to the wind because it has nothing to lose and everything to gain.
This is one of those times when I am glad I am retired as a crew chief. I no longer have to sit on that box, knowing my season hinges on what happens this next handful of races. I've been through that "clock is ticking/must-win" kind of season in my career. That kind of intense pressure just burns you to the ground. Believe me, I am really happy today that I am a broadcaster.
I know there are folks, following the exciting finish at Watkins Glen last week, who are saying maybe NASCAR should revisit having a road course as one of the 10 Chase races. There's also a component of fans being equally vocal that there is no place in the Chase for that type of track.
I just want to remind folks that our last race of year used to be at Riverside, Calif. Guess what kind of track that was? Yes, it was a road course. That's why I get tickled when I hear Darrell Waltrip say we don't need a track like that in the Chase. I'd like to remind him that road courses were pretty good to him and me when it came to championships.
I don't think it would be wrong to add a road course into the Chase mix. If your champion is the best driver of them all, then why not see who the best is at all the different styles of tracks we have and make him prove it on a road course, as well?
So I think it's a great idea. A road course would definitely be on my wish list. While I am at it, I also wish we started our season in Daytona and ended it there, as well. We'd find out who can stand the tallest and who could close out the championship at the same place the season began.