Hall of Fame voter explains why Terrell Owens didn't make the cut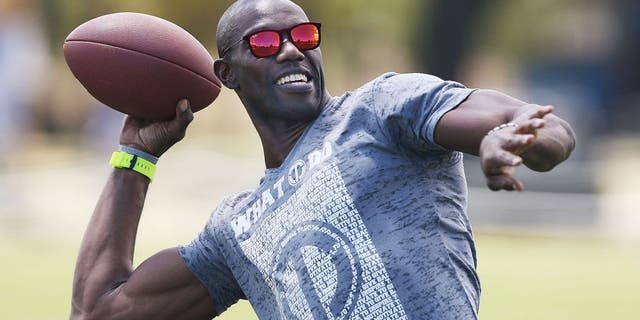 NEWYou can now listen to Fox News articles!
If you look at the numbers, Terrell Owens is a no-brainer for the Hall of Fame. But when the Hall of Fame results were announced, Owens was nowhere to be found.
Many speculated that this had more to do T.O.'s penchant to be a disruptive force on his teams. Which is what one Hall of Fame voter said was exactly the reason Owens will not be enshrined this year.
New York Daily News' Gary Myers was on the Dan Patrick Show on Thursday and said Owens' ability to divide a locker room outweighed his performance on the field.
"It was the second longest discussion we had in the room other than Eddie DeBartolo," Myers said. "The bottom line on T.O. is he was so disruptive. With (Lawrence Taylor), you don't count the off-the-field stuff. That's a mandate from the Hall of Fame -- it's only what you've done on the field. The argument that was made in the room, and I agreed with this, is what T.O. did in the locker room is a part ..."
Before Myers could explain further, guest host Ross Tucker chimed in.
"That counts?" Tucker asked. "Why don't you just evaluate what's inside the white lines?"
"Because I think that the locker room is an extension of that," Myers said.
Check out the full exchange below:

Owens finished second all time in receiving yards (15,934), third in touchdown catches (153) and sixth in receptions (1,078). But T.O. feuded with some of his teammates (most notably Donovan McNabb while with the Eagles) and coaches (Steve Mariucci with the 49ers) while compiling some of the most remarkable numbers for a wide receiver in NFL history.